This is a series of oil paintings called "In the Jockey's Room".
I love the expession in the jockeys' faces before and after a race as well as the overall ambience of the jockeys room.
In this series I'm trying to capture the intensity that these people bring to the sport as well as the presure, fear and preparation that goes with racing.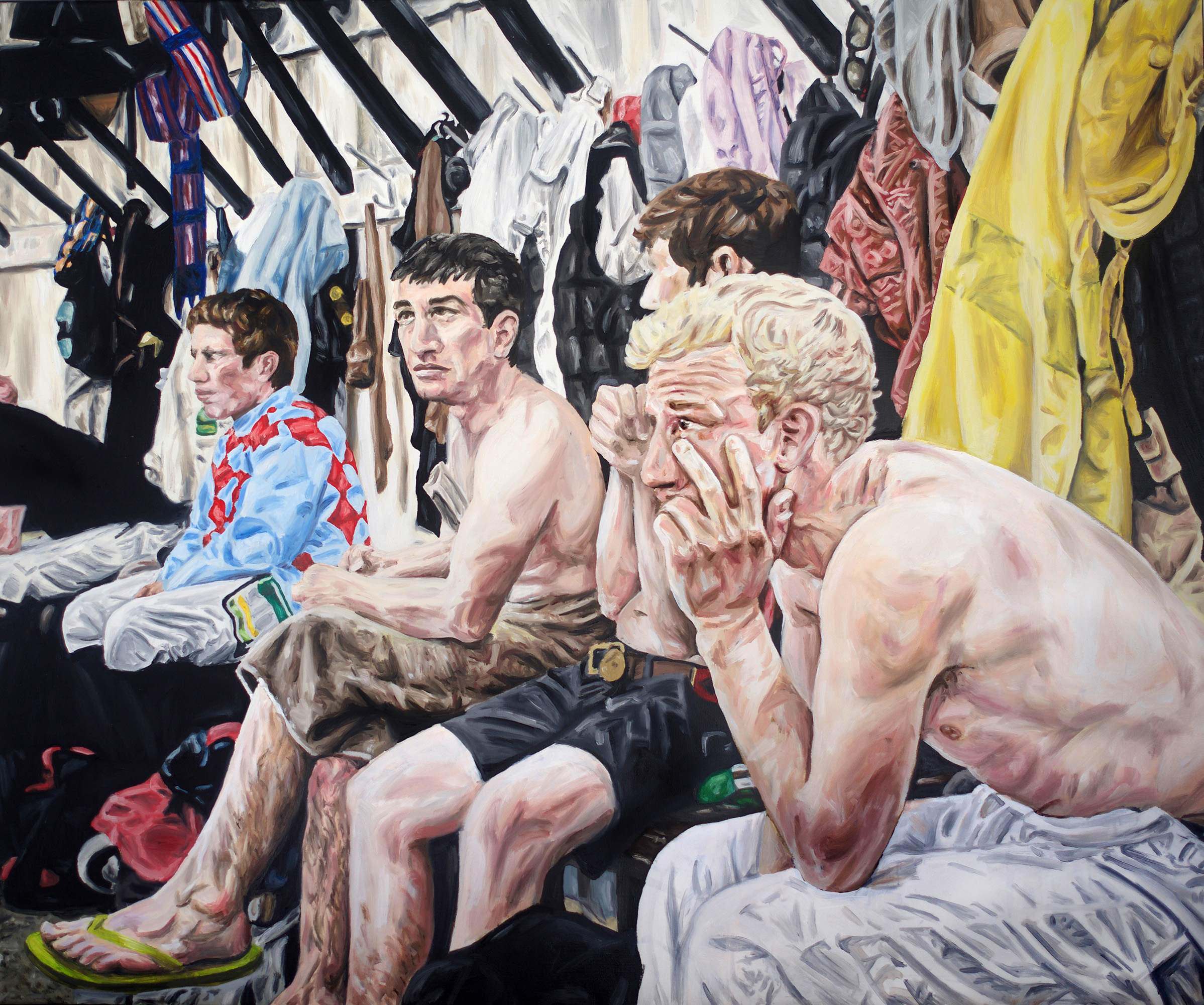 In The Jockey's Room – Oil on Canvas 120x100cm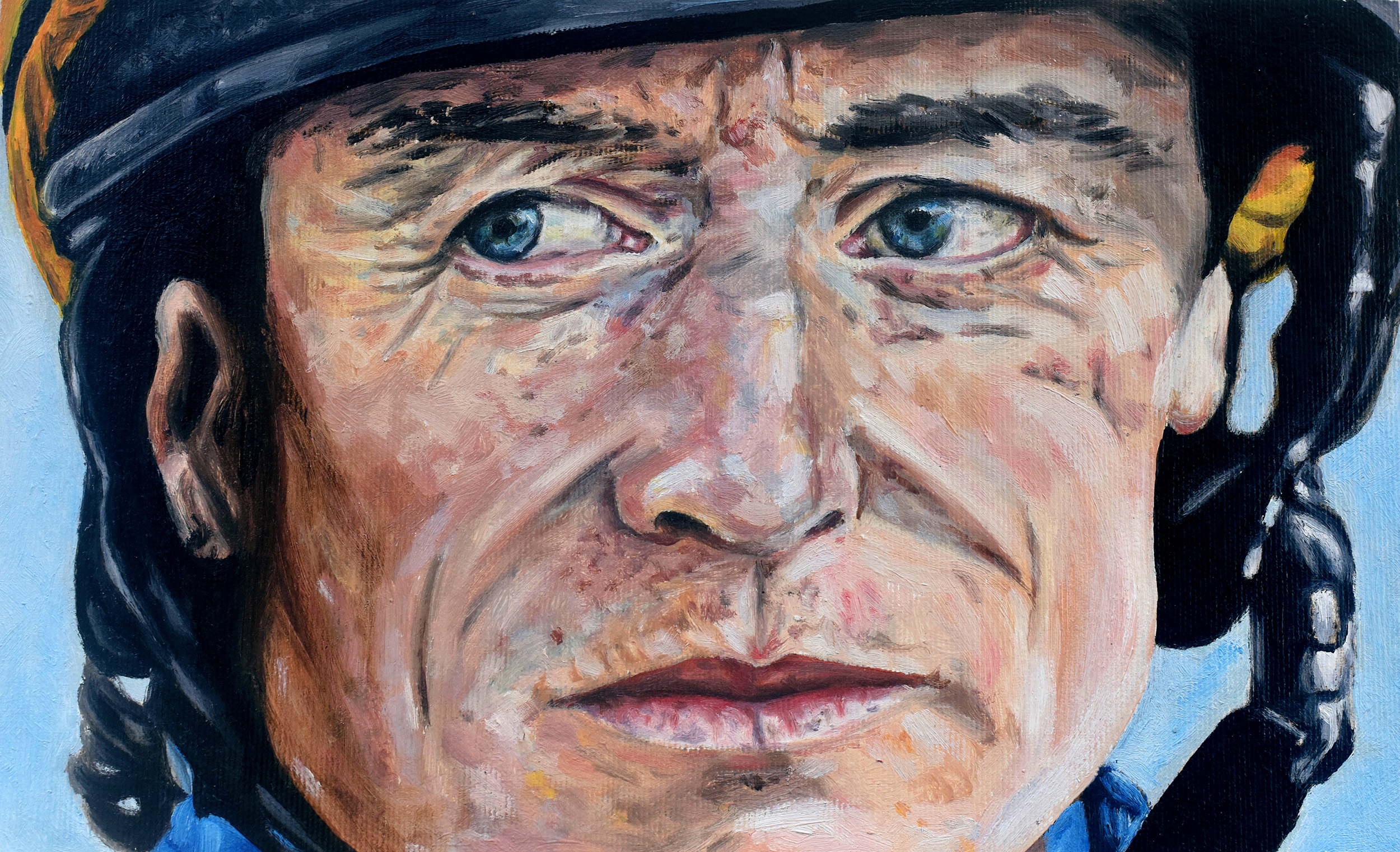 Kieren Fallon – Oil on Canvas 19.5x32cm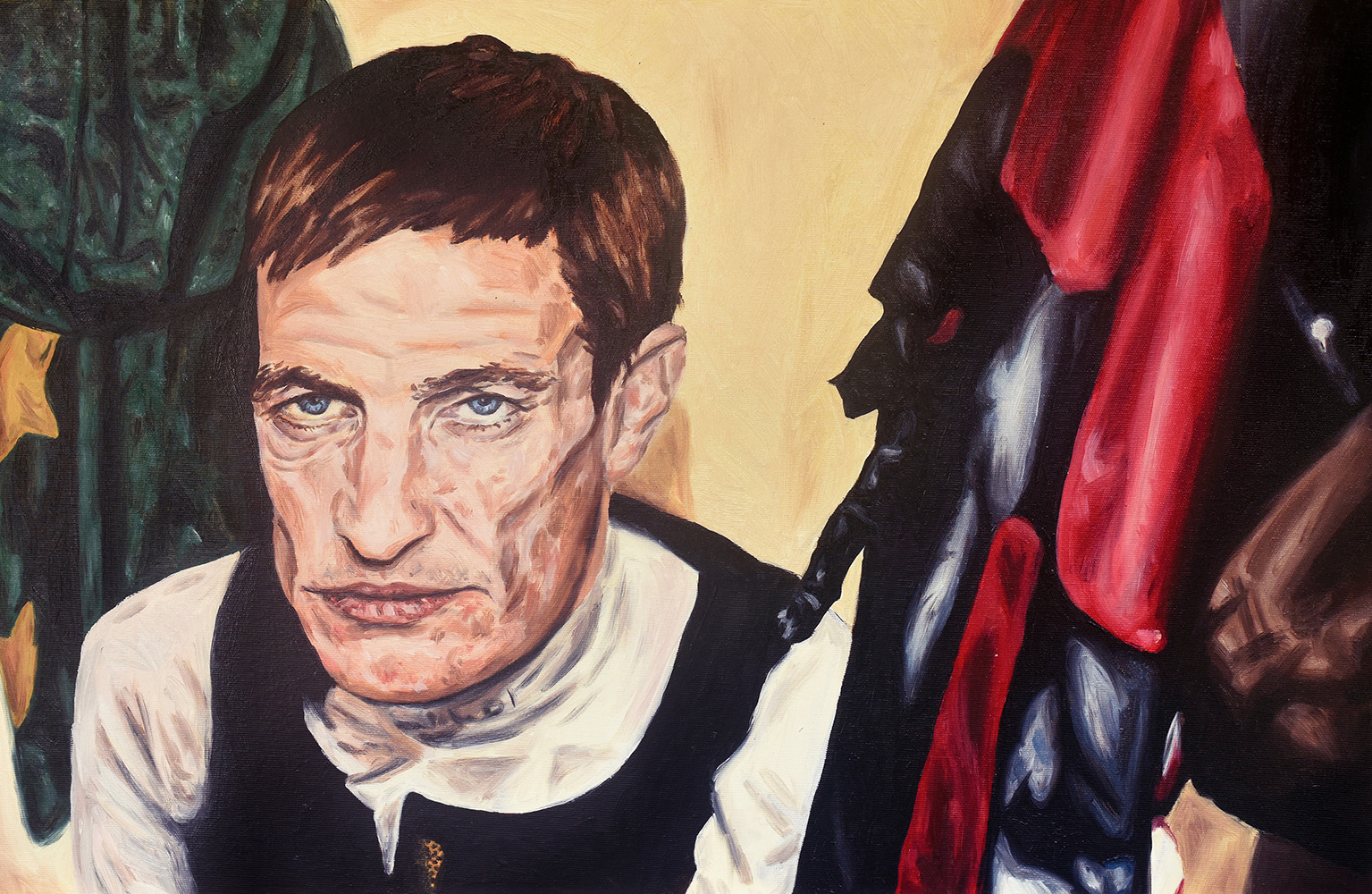 Richard Hughes – Oil on Canvas 9.5cmx75cm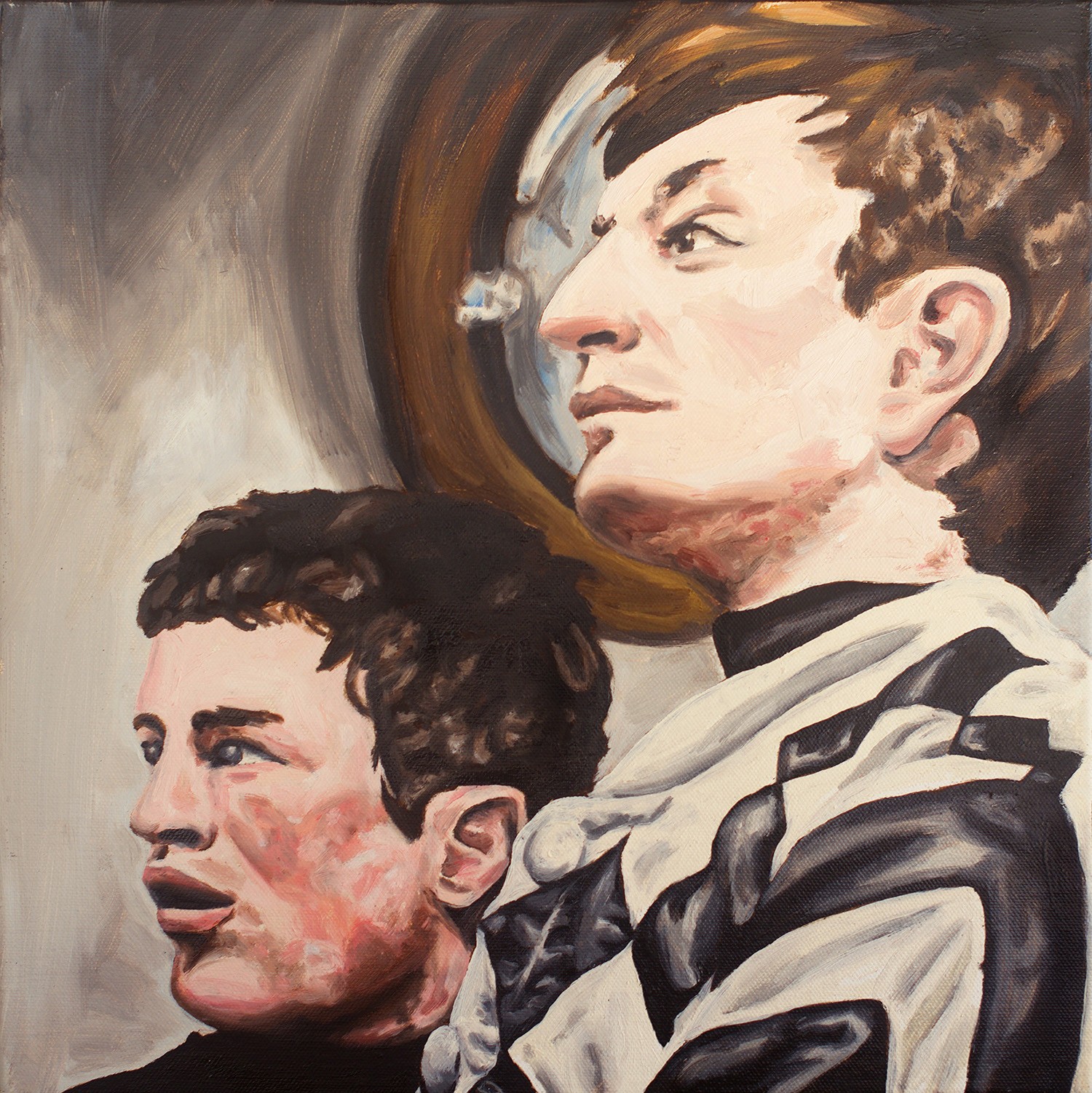 Two Jockeys – Oil on Canvas 40x40cm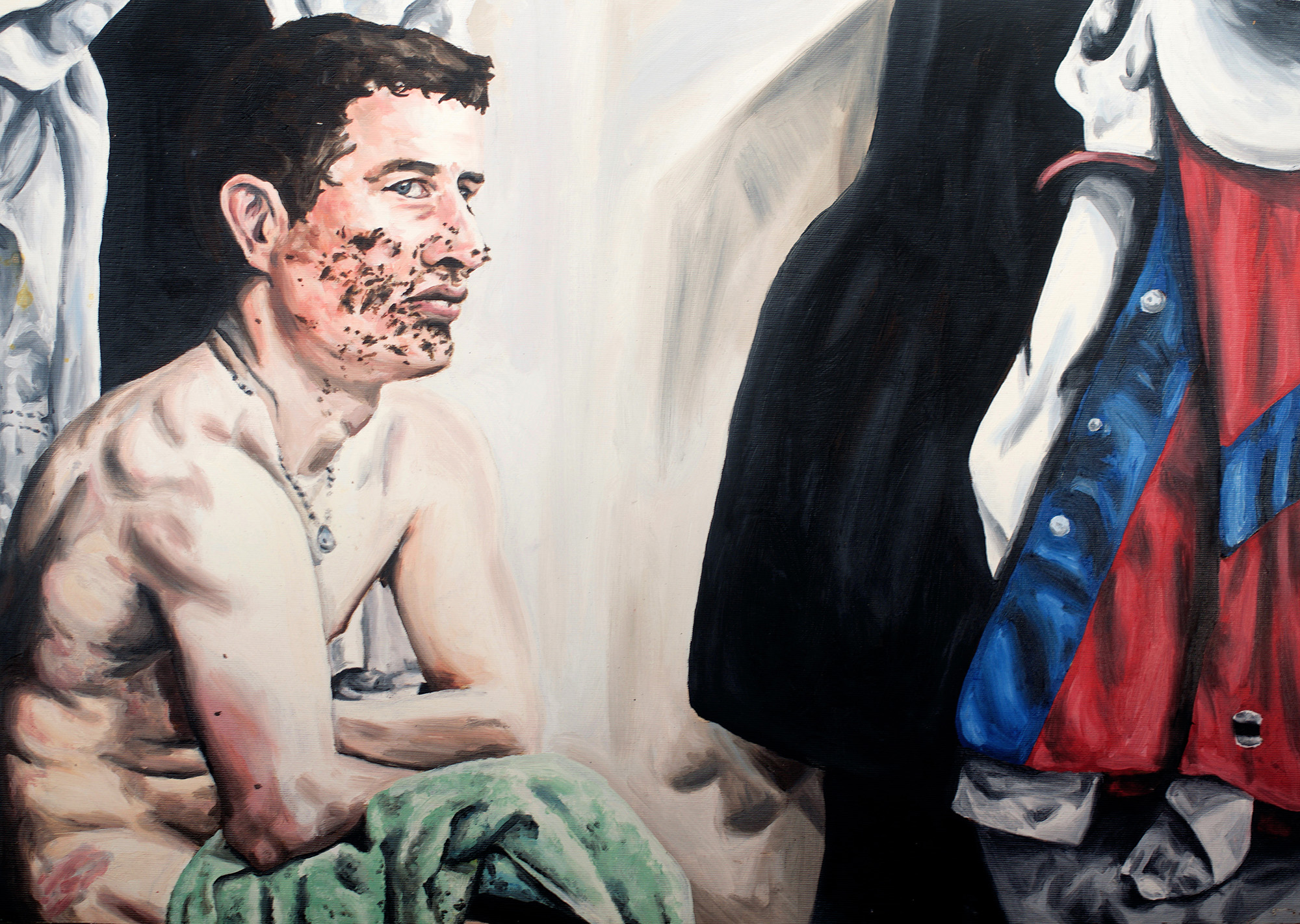 Muddy Jockey – Oil on Canvas 49.5×69.5cm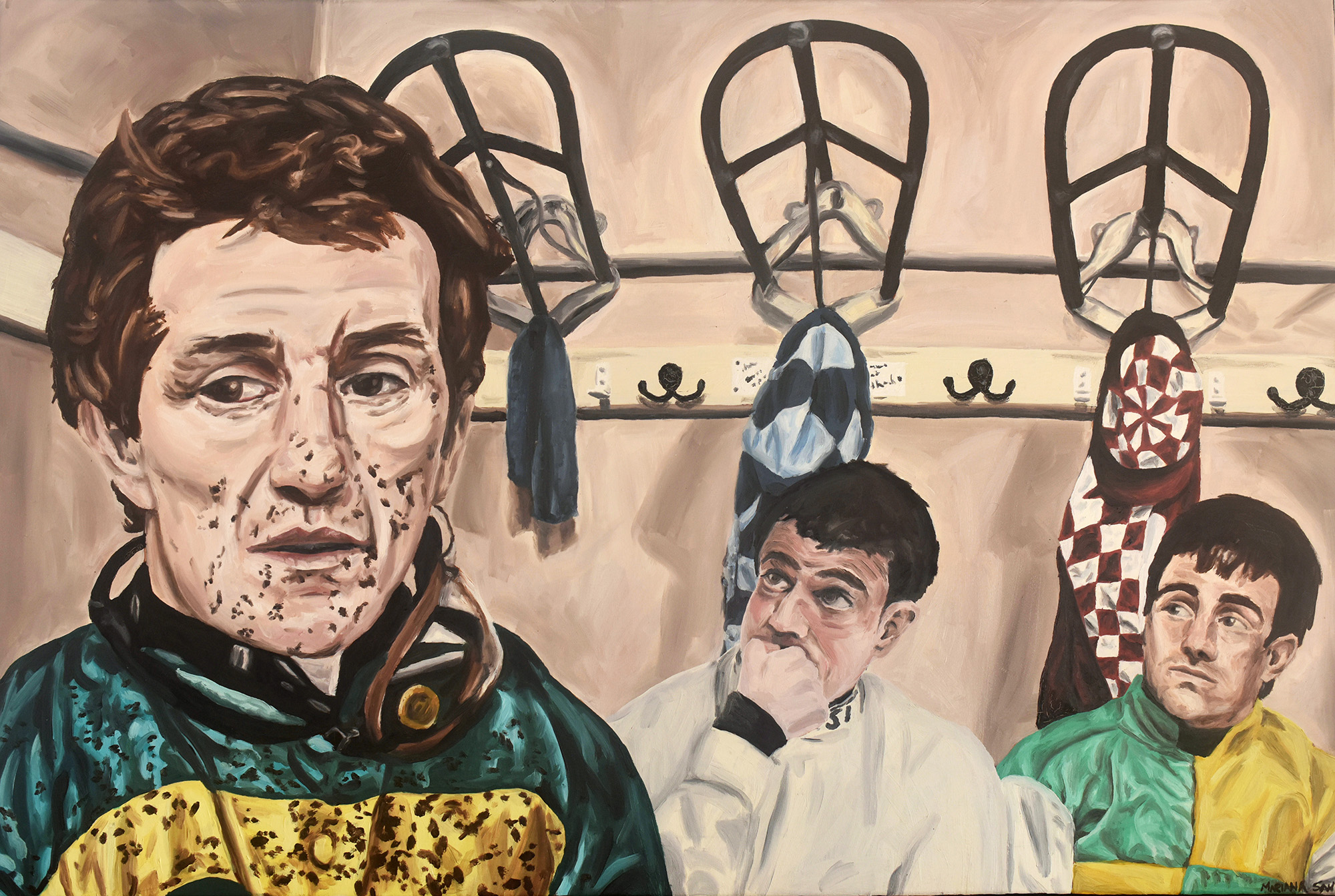 A.P. McCoy – Oil on Canvas 80x120cm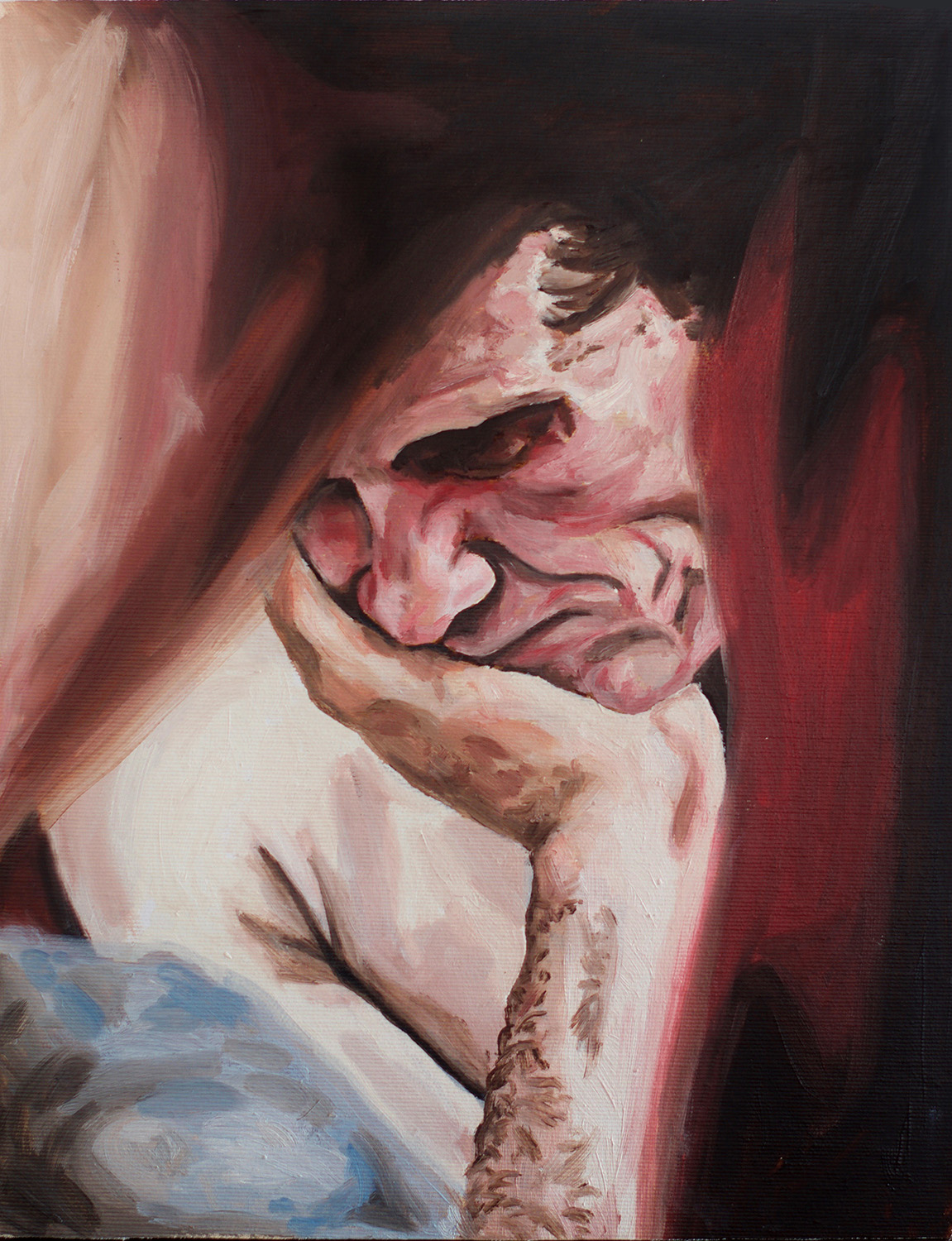 After The Race – Oil on Canvas 36x28cm