This is a series of linocut prints inspired by still frames that I've gathered over time from old movies and TV shows such as "The Twilight Zone" and "Tales of Tomorrow".
The idea behind this series is one of displacing an image from its narrative and thus giving the viewer the opportunity to come up with their own stories or thoughts on the sujects portrayed. 
I was also interested in the concept of working from an image that is lost in time (both because of the fact that it's not "current" but also because of the very medium it's taken from – film – a sucession of rapidly "discarted"images).
In this video you can see the process behind my linocut "Rat Race", from carving the linoleum to printing it with a steamroller!
Bellow you can see some close up images of all the linocuts in this series "Up Close and Far Away"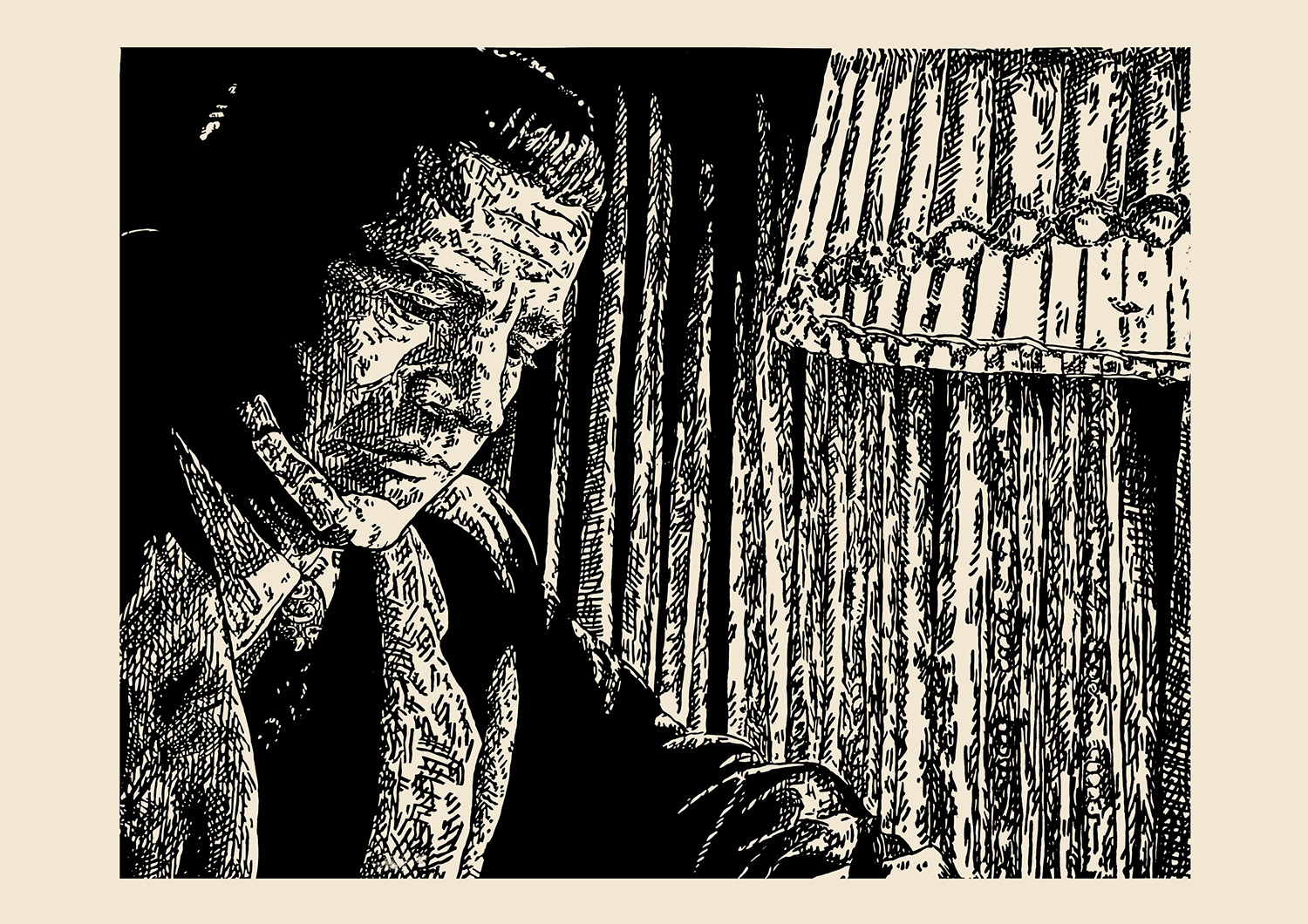 Decision Time – Linocut 75,5x112cm Limited edition of 3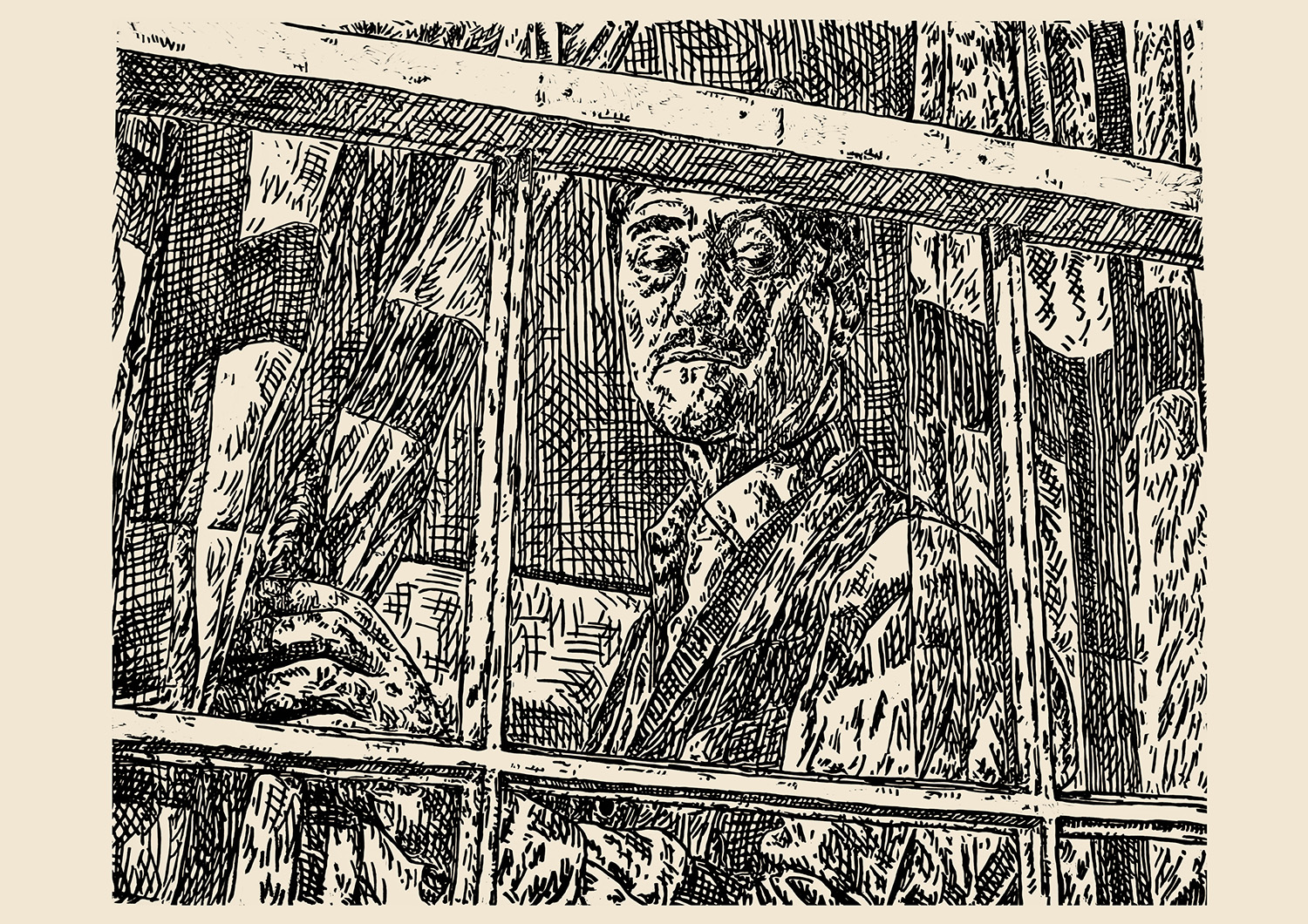 I'll Be Watching You – Linocut 75,5x112cm Limited edition of 3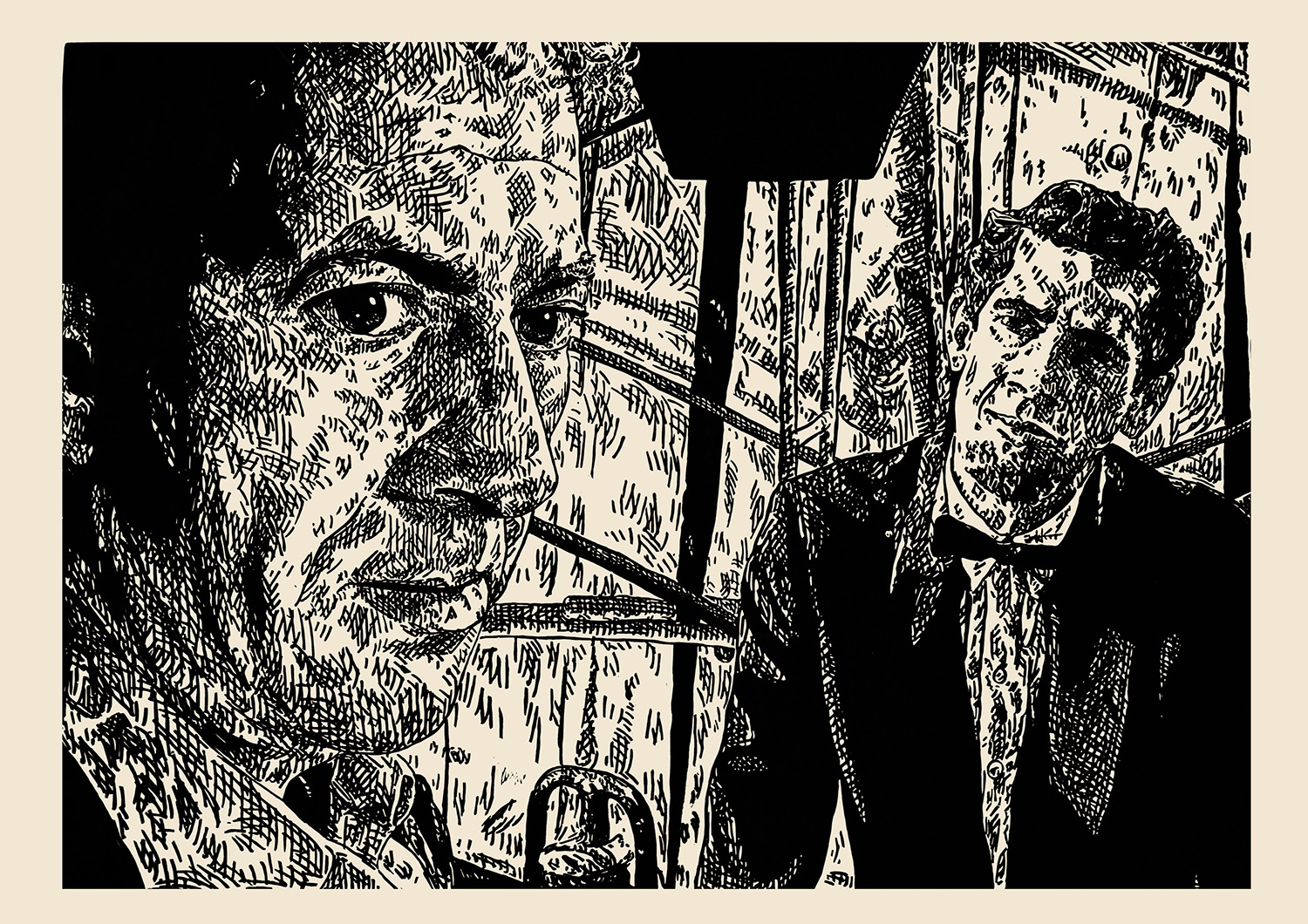 It's Up To You – Linocut 75,5x112cm Limited edition of 3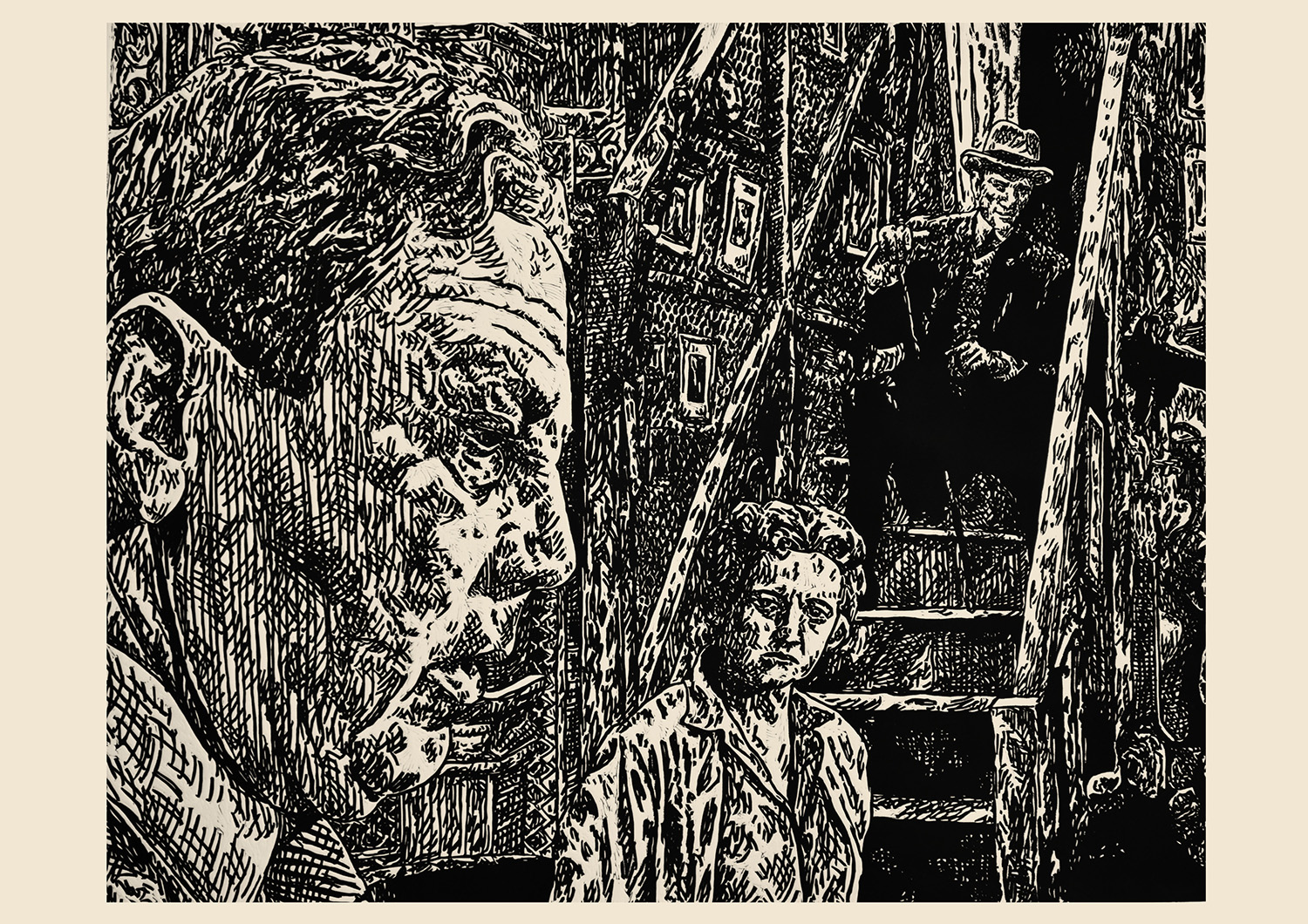 What's It Gonna Be – Linocut 75,5x112cm Limited edition of 3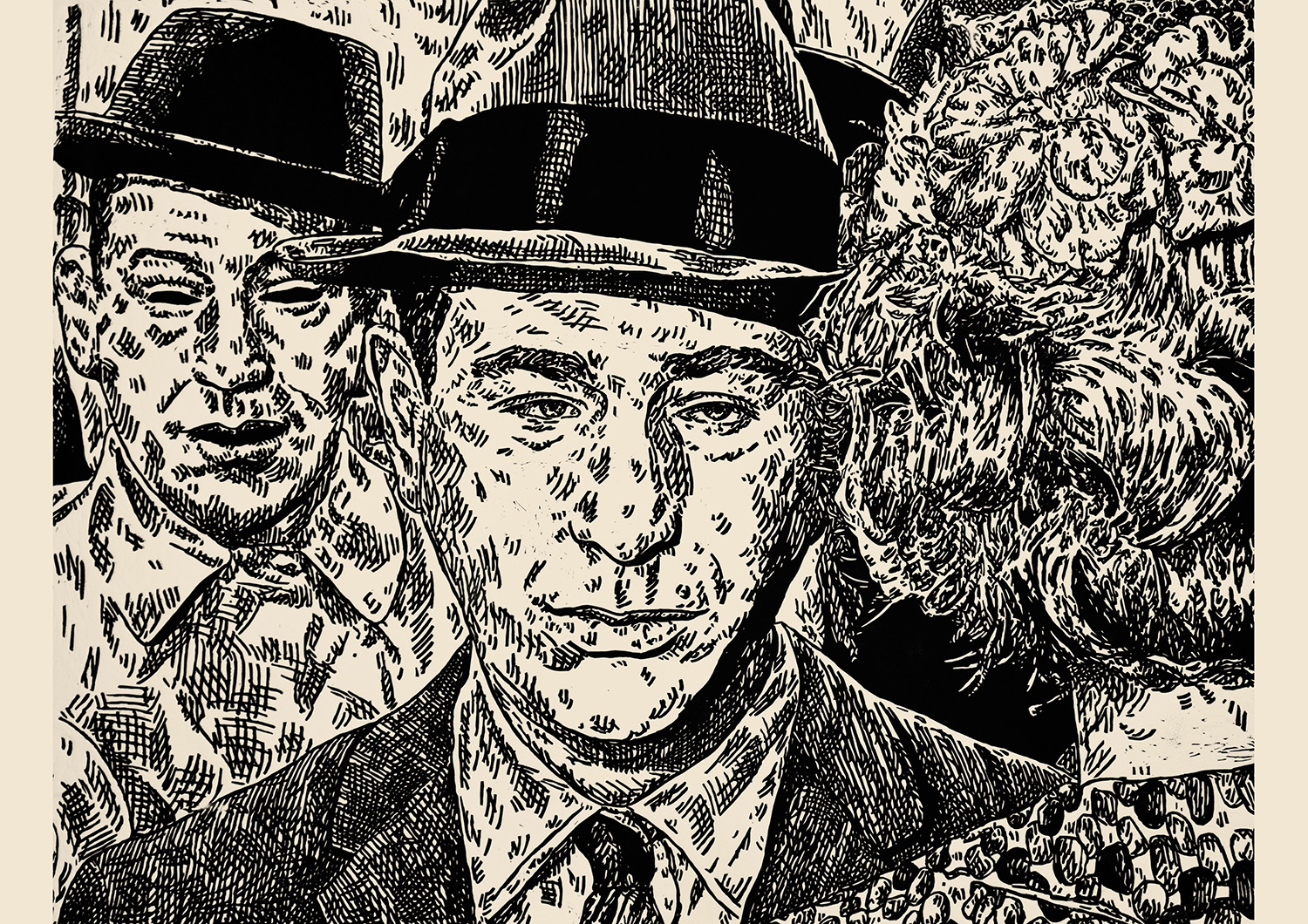 When I Talk, You Listen – Linocut 75,5x112cm Limited edition of 3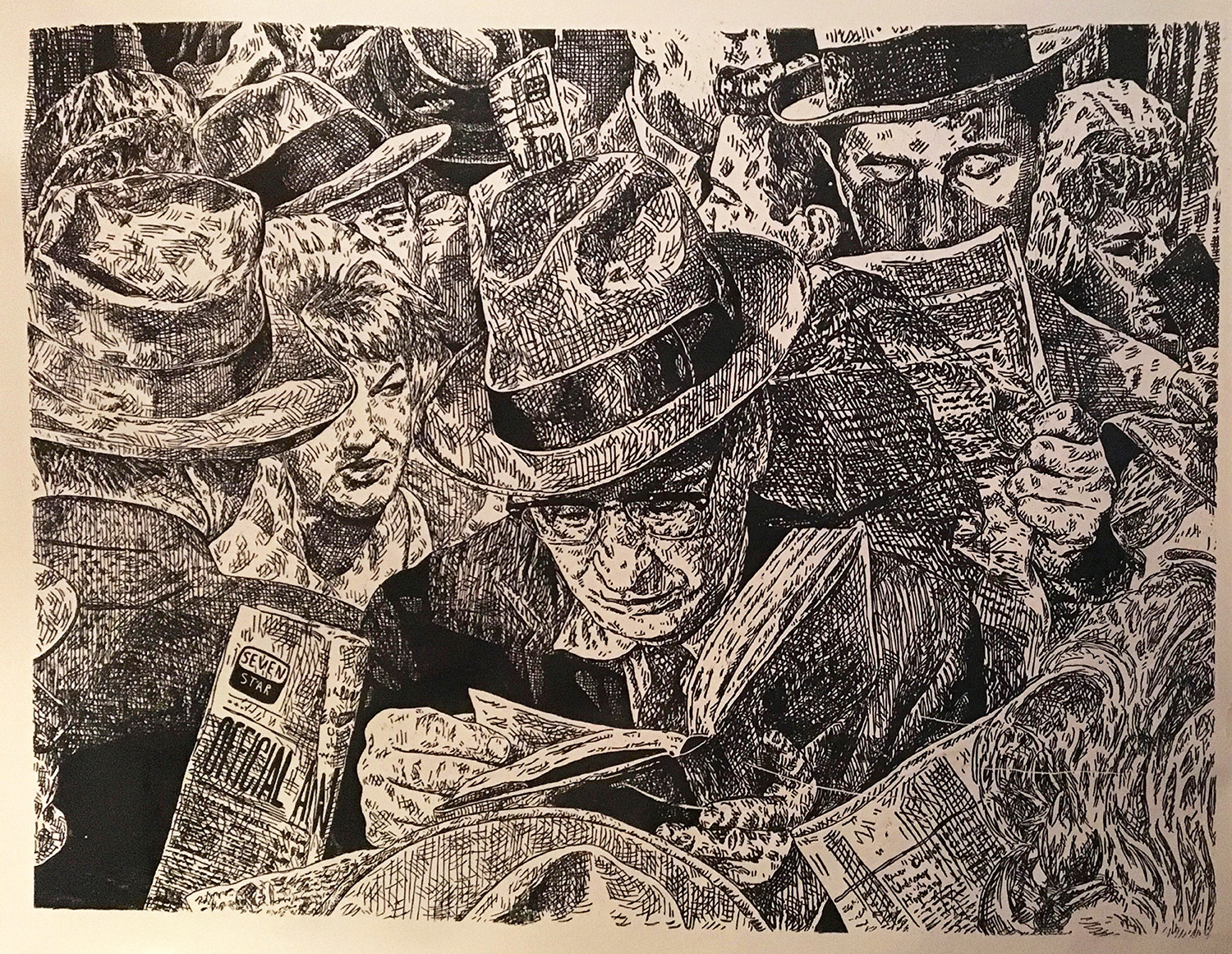 Rat Race – Linocut 140x170cm Limited edition of 3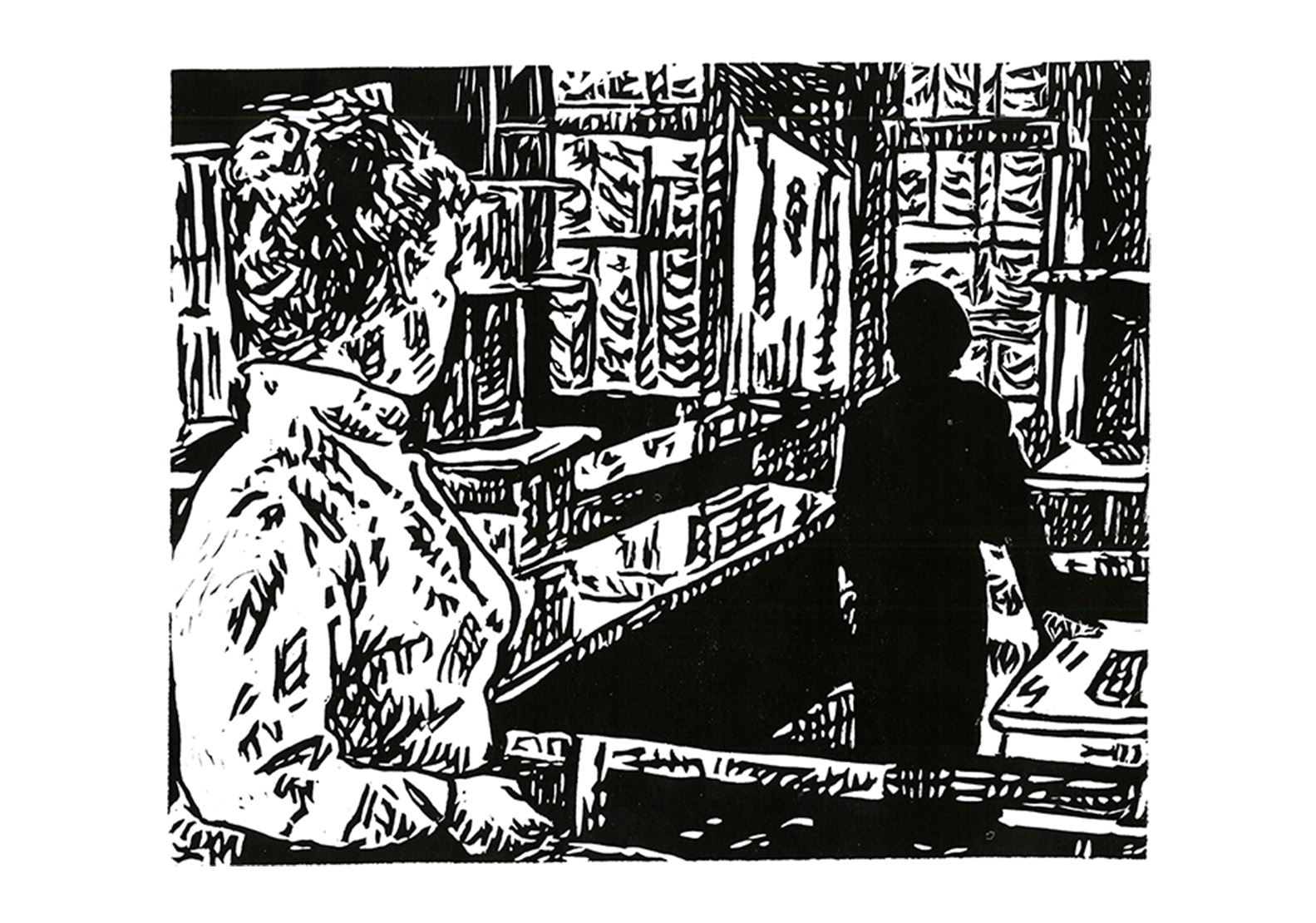 Who's There – Linocut 23.5×33.5cm
Limited edition of 10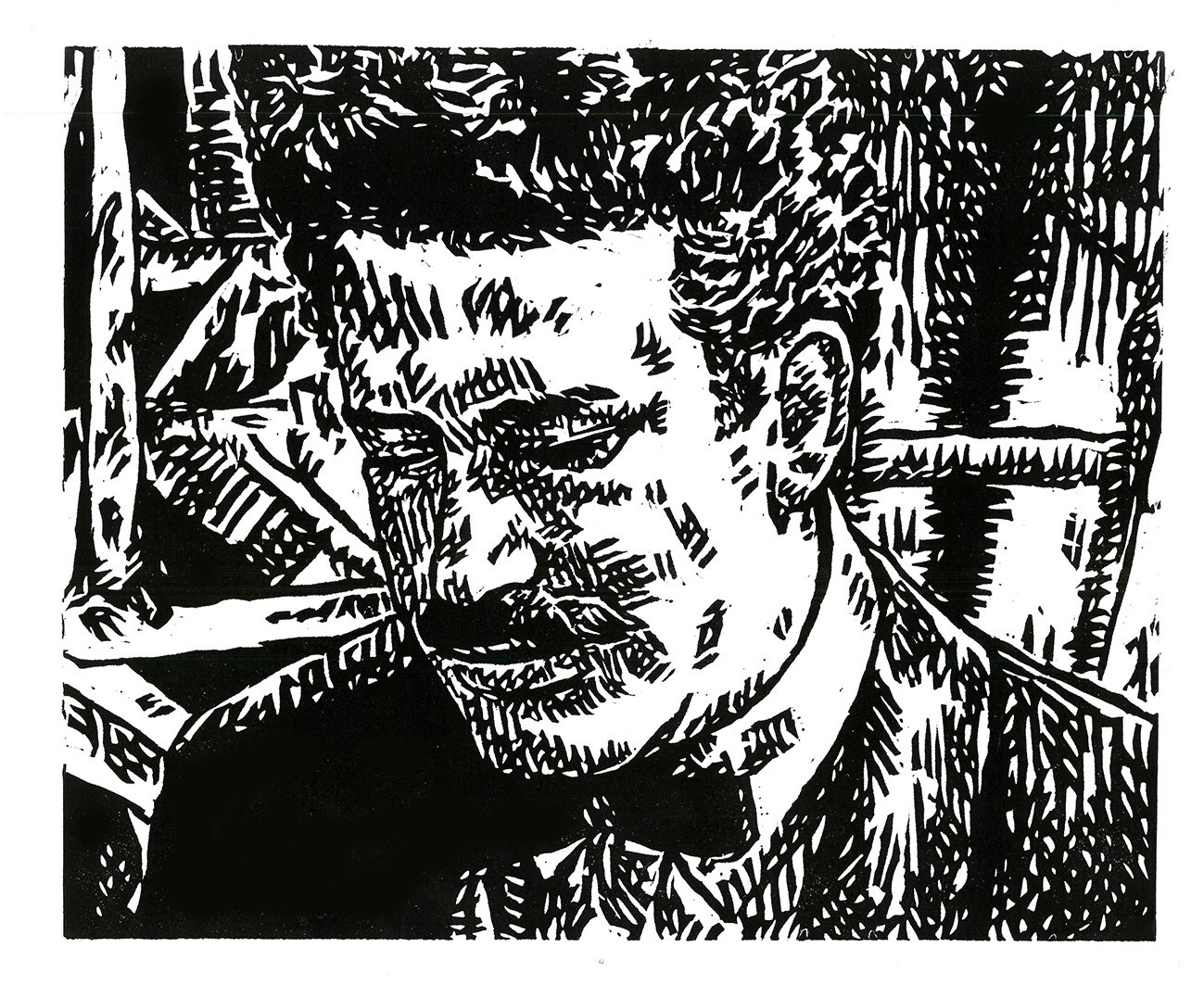 What Next – Linocut 27×22.5cm
Limited edition of 10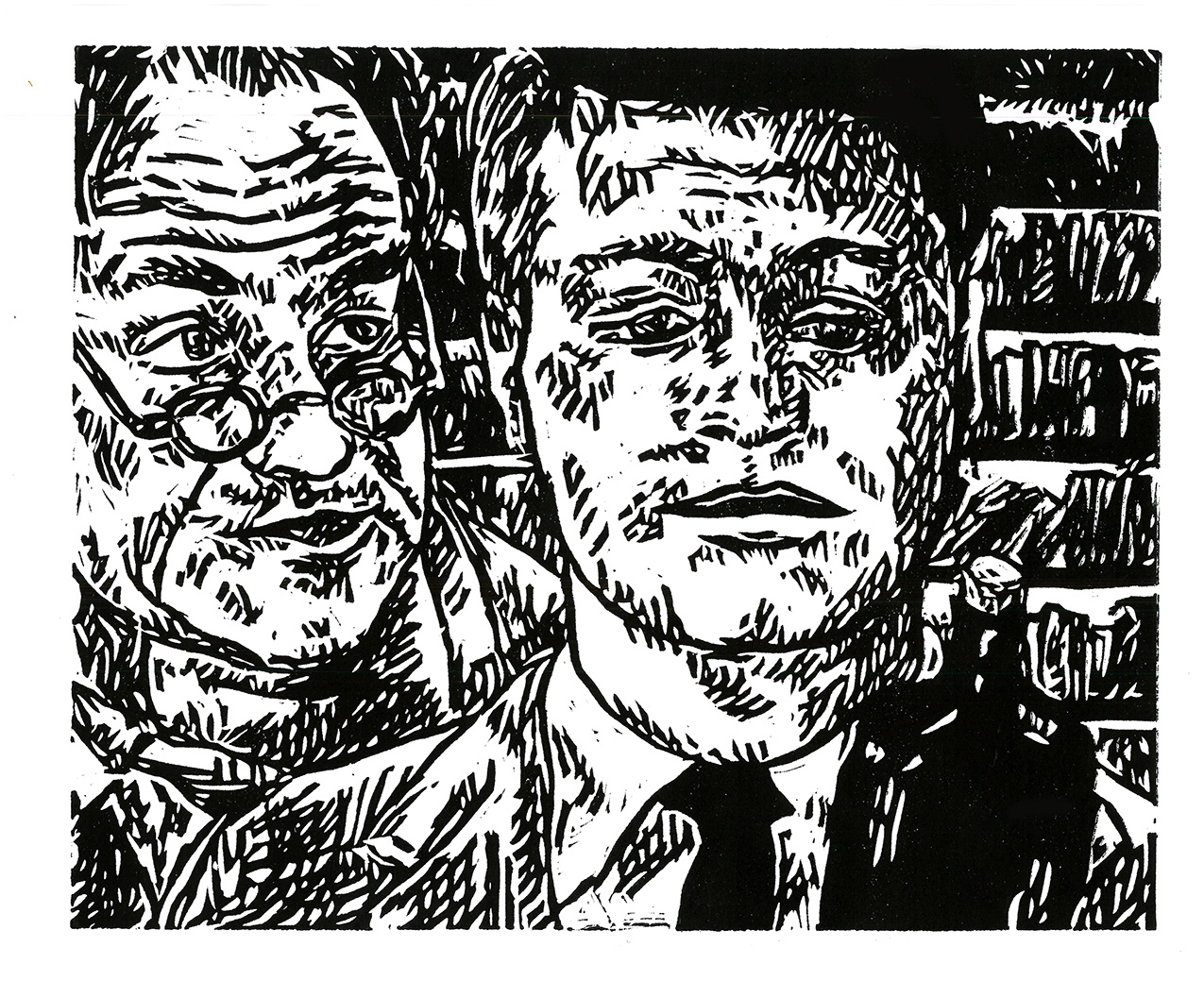 Time To Come Clean – Linocut 22.5x28cm
Limited edition of 10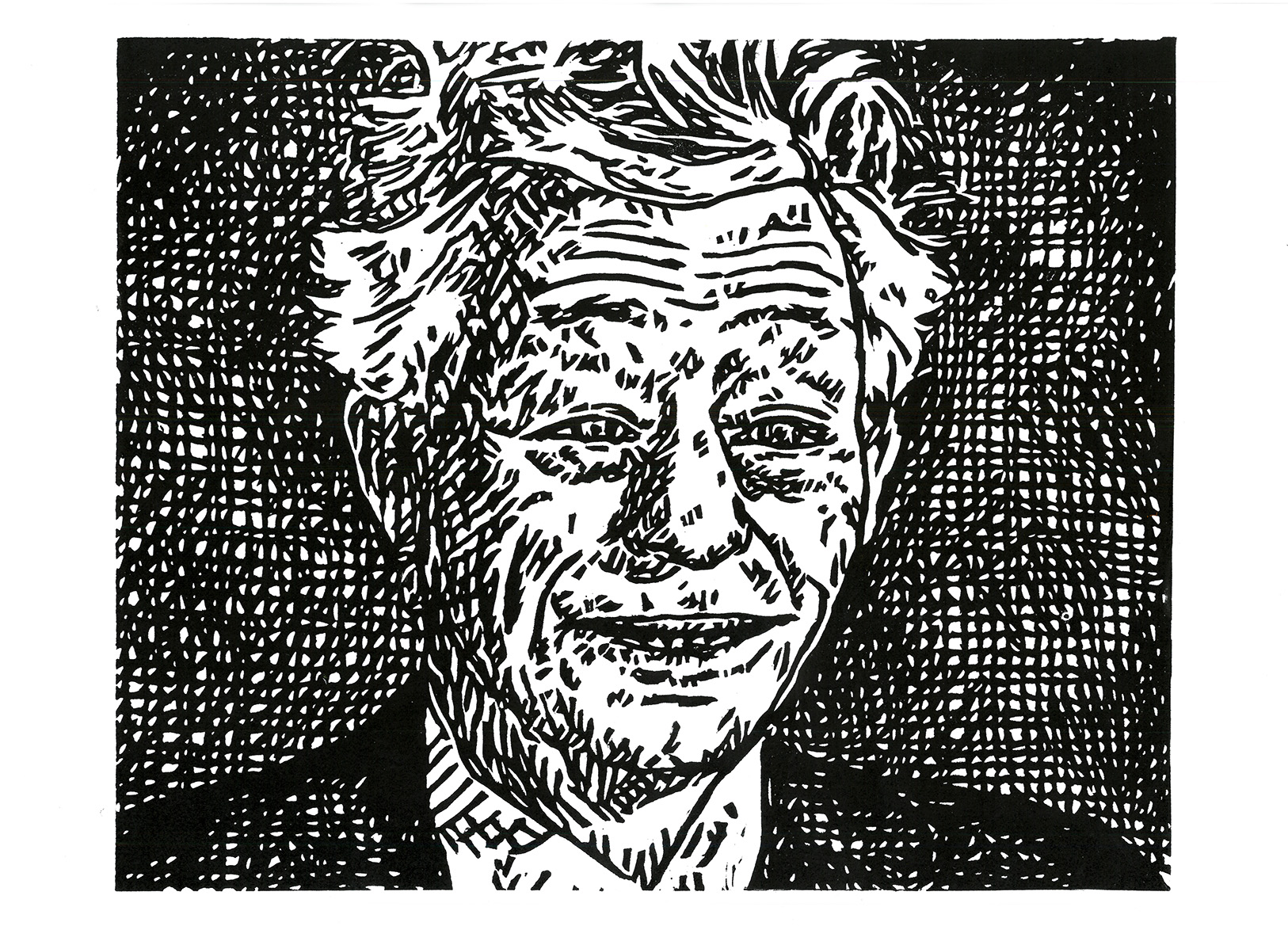 Still Here – Linocut 30x40cm
Limited edition of 10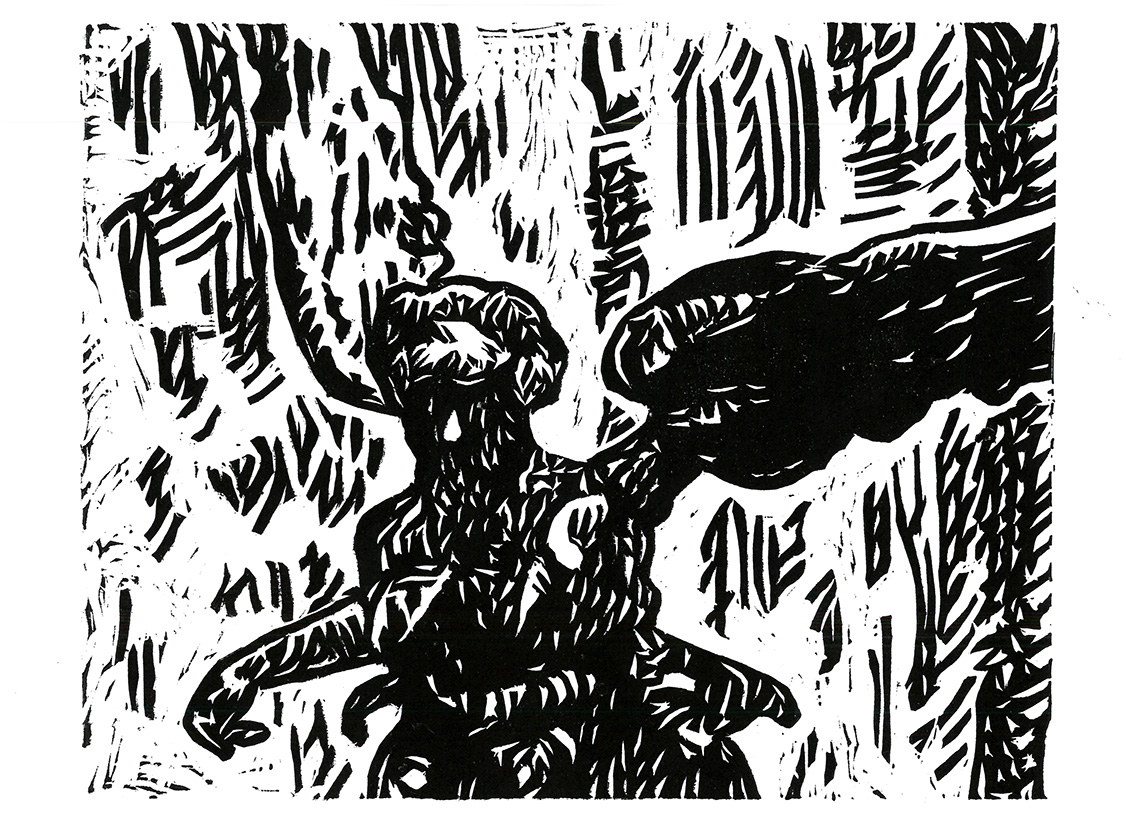 Still Life – Linocut 17.5x24cm
Limited edition of 10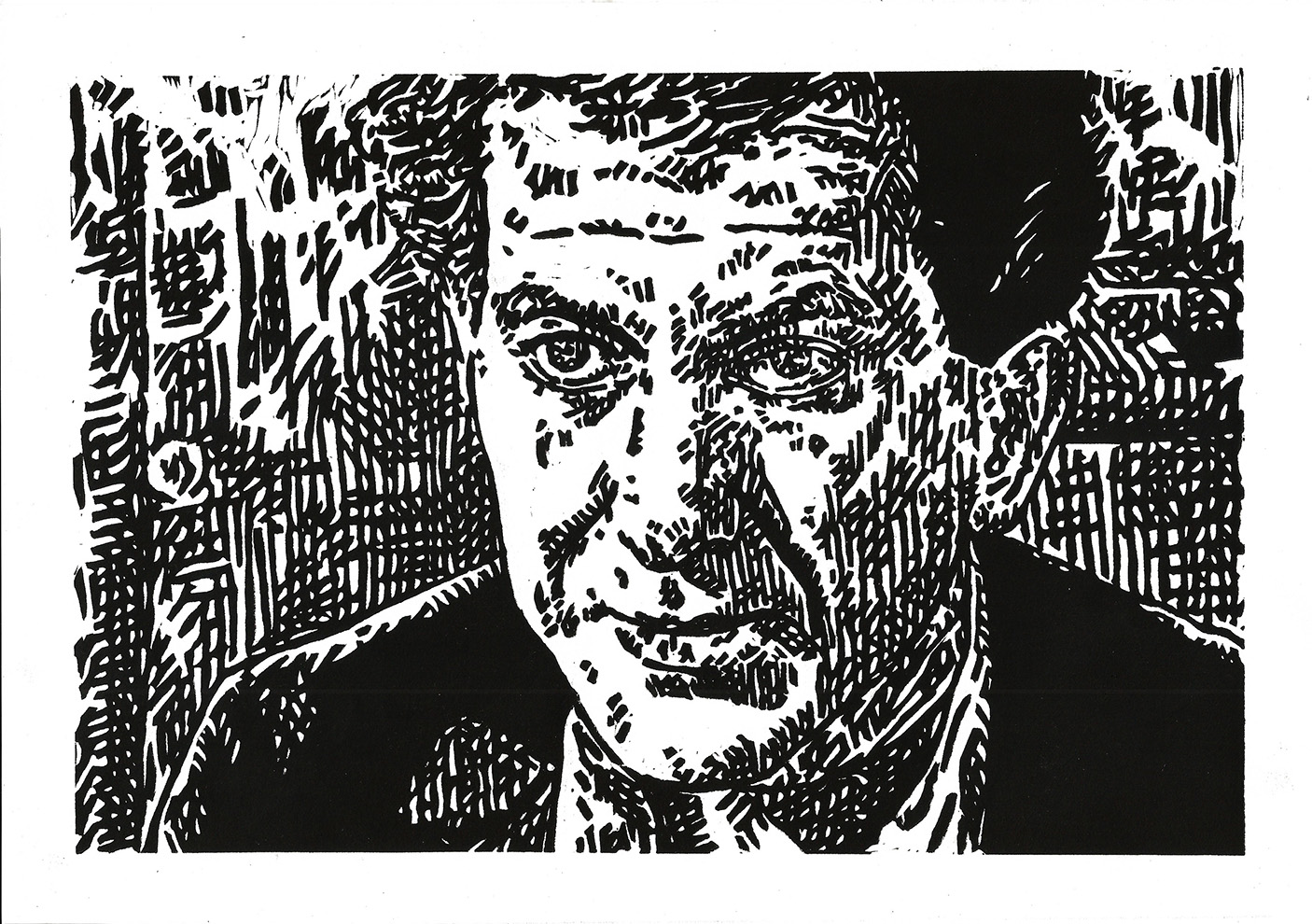 Tell It To Me Straight – Linocut 30x21cm
Limited edition of 10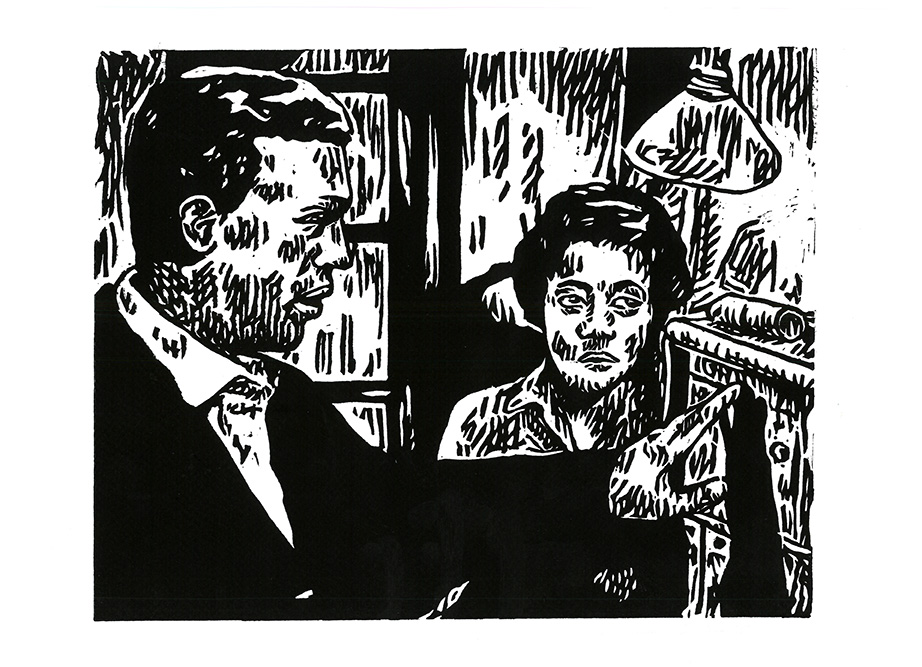 There's Bound To Be Trouble – Linocut 33.5×23.5cm
Limited edition of 10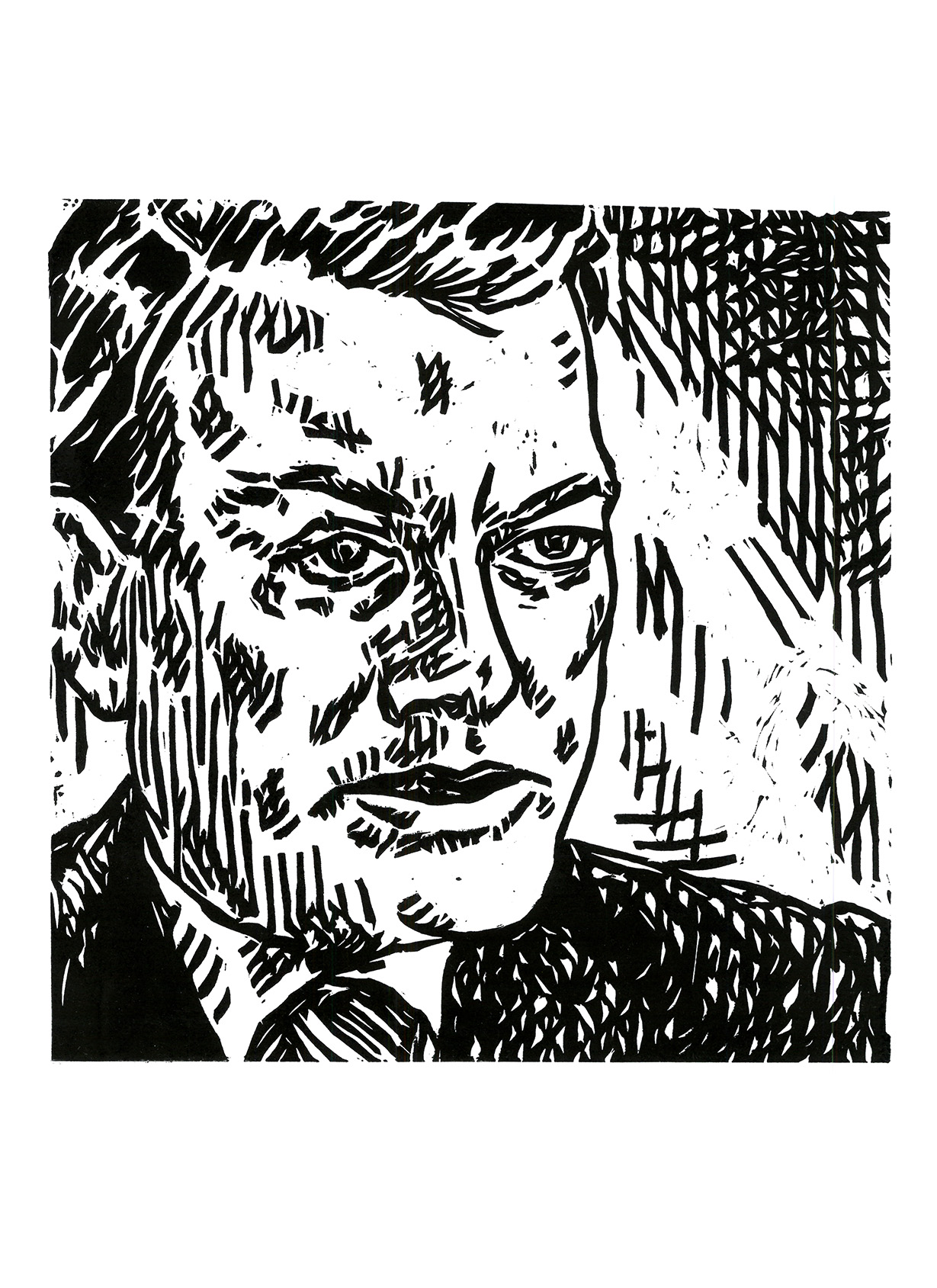 Stay Back – Linocut 33x24cm
Limited edition of 10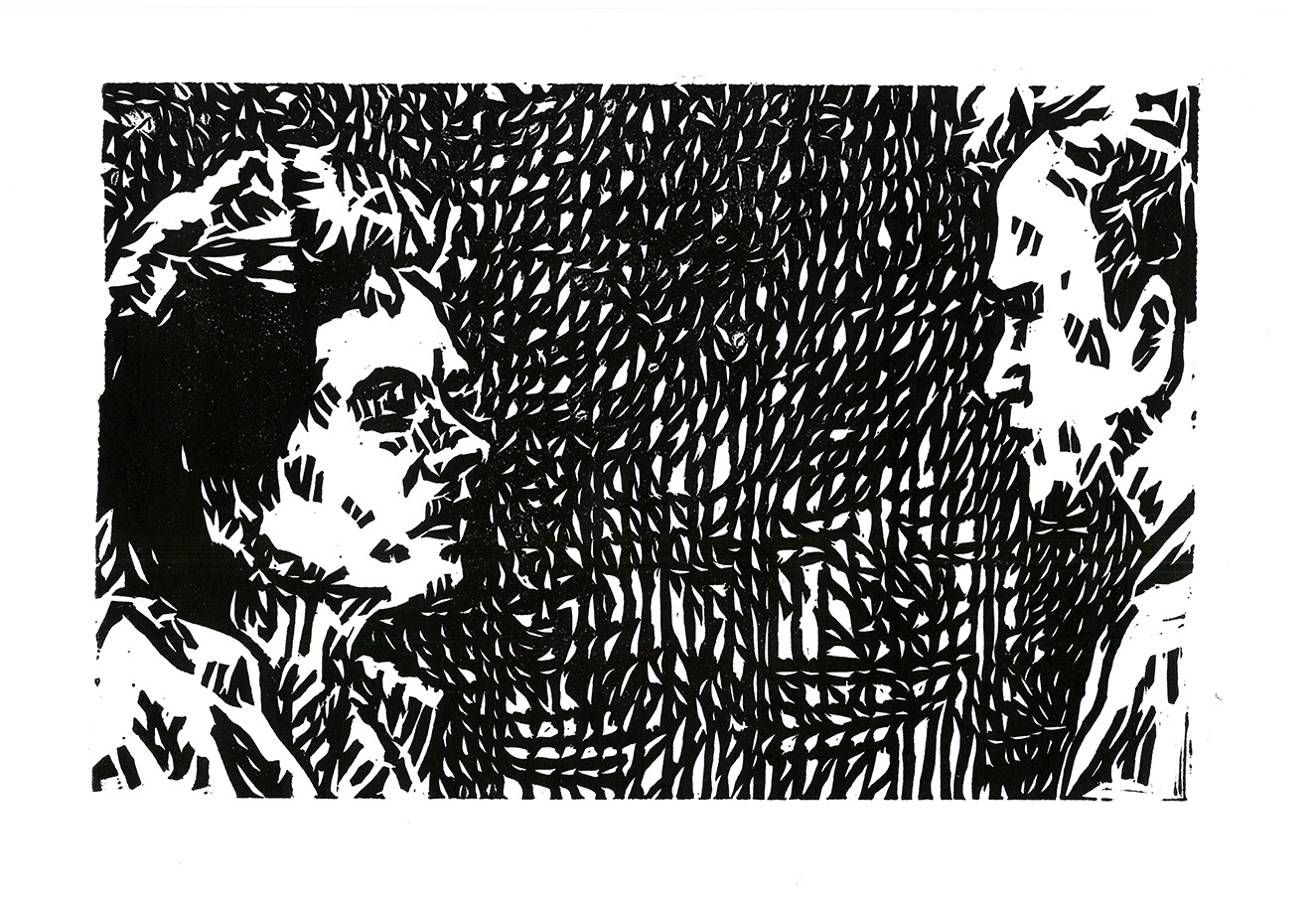 So Far Away – Linocut 25x18cm
Limited edition of 10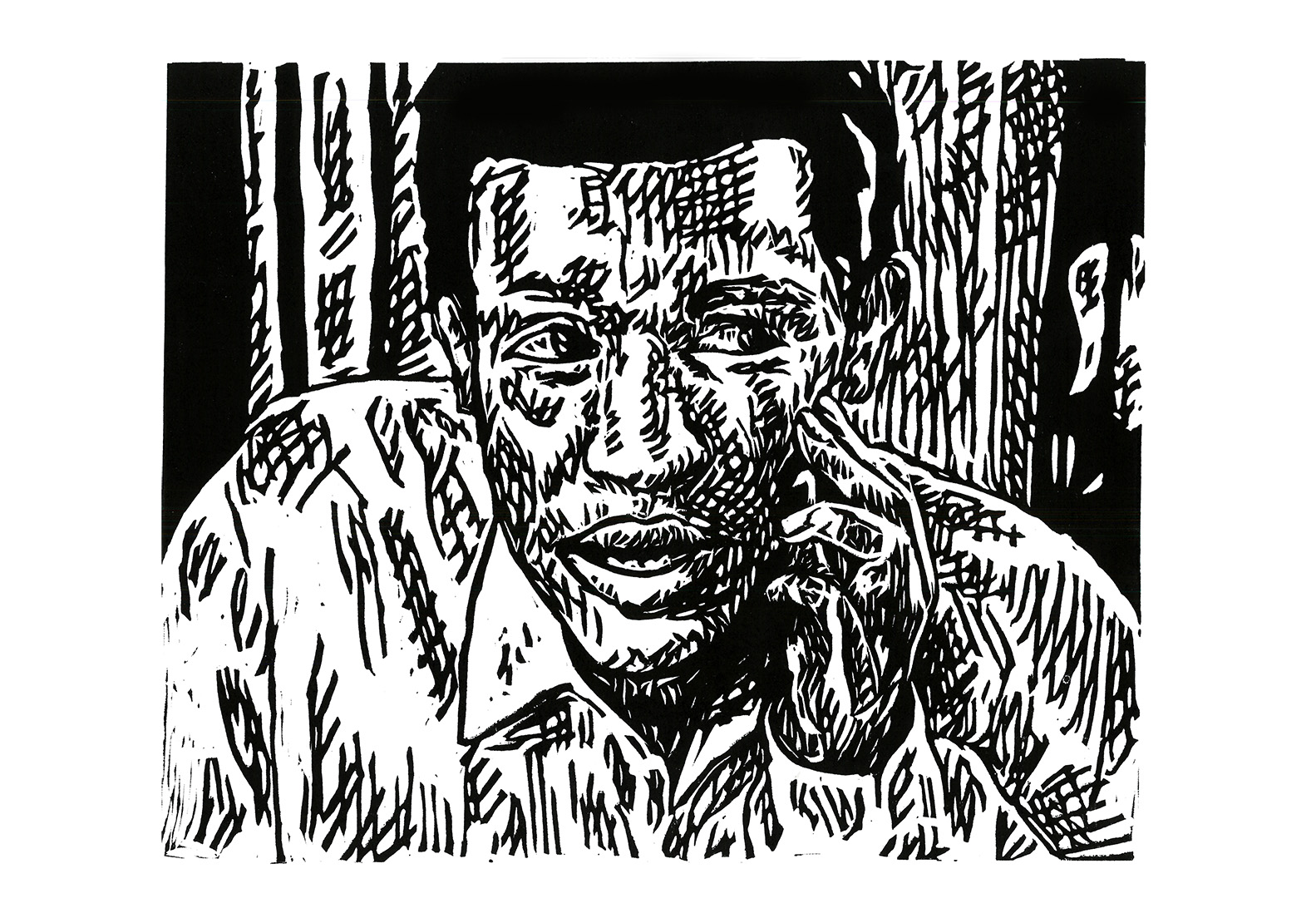 Reflection – Linocut 23.5×33.5cm
Limited edition of 10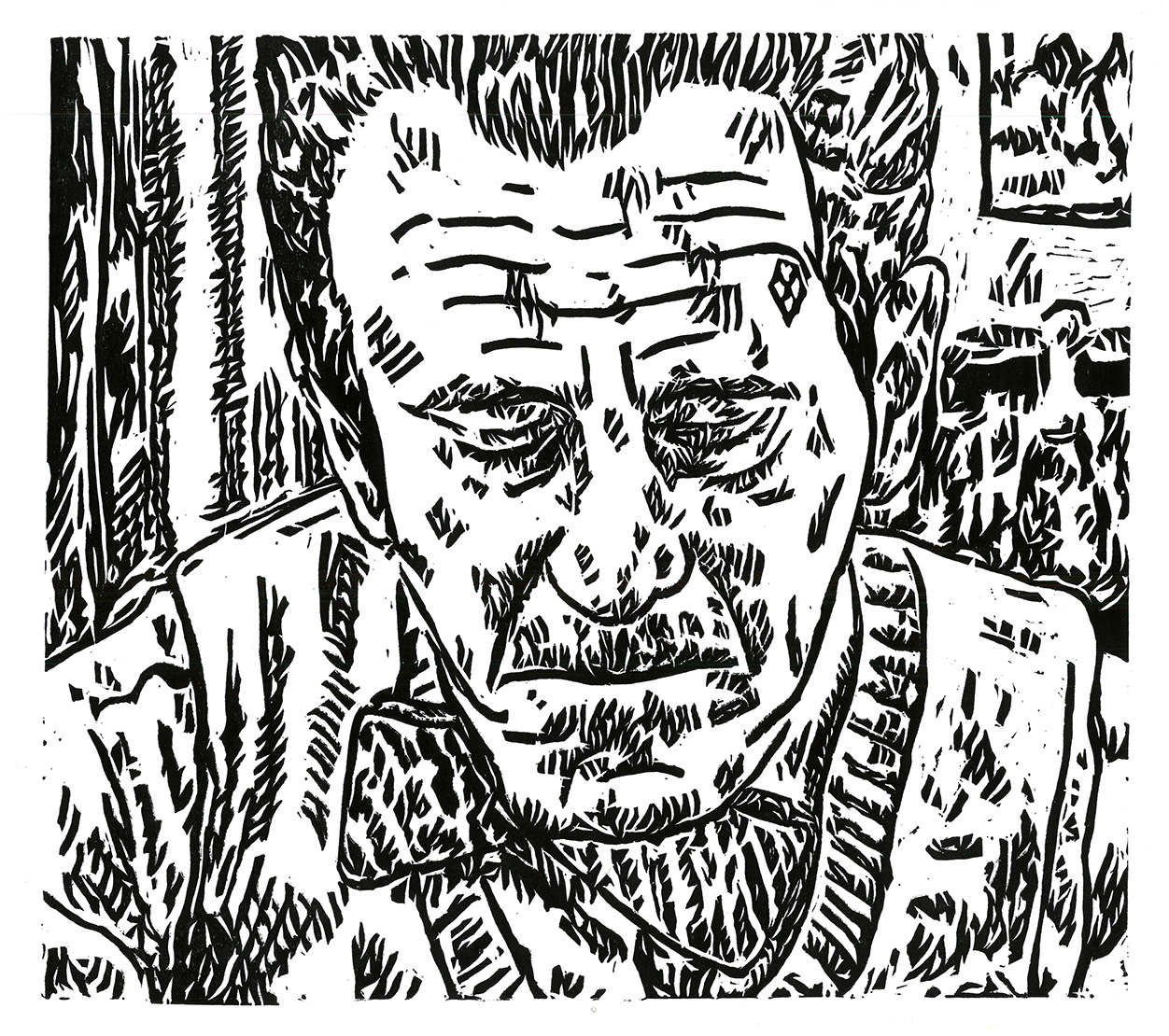 One More For The Road – Linocut 24x27cm
Limited edition of 10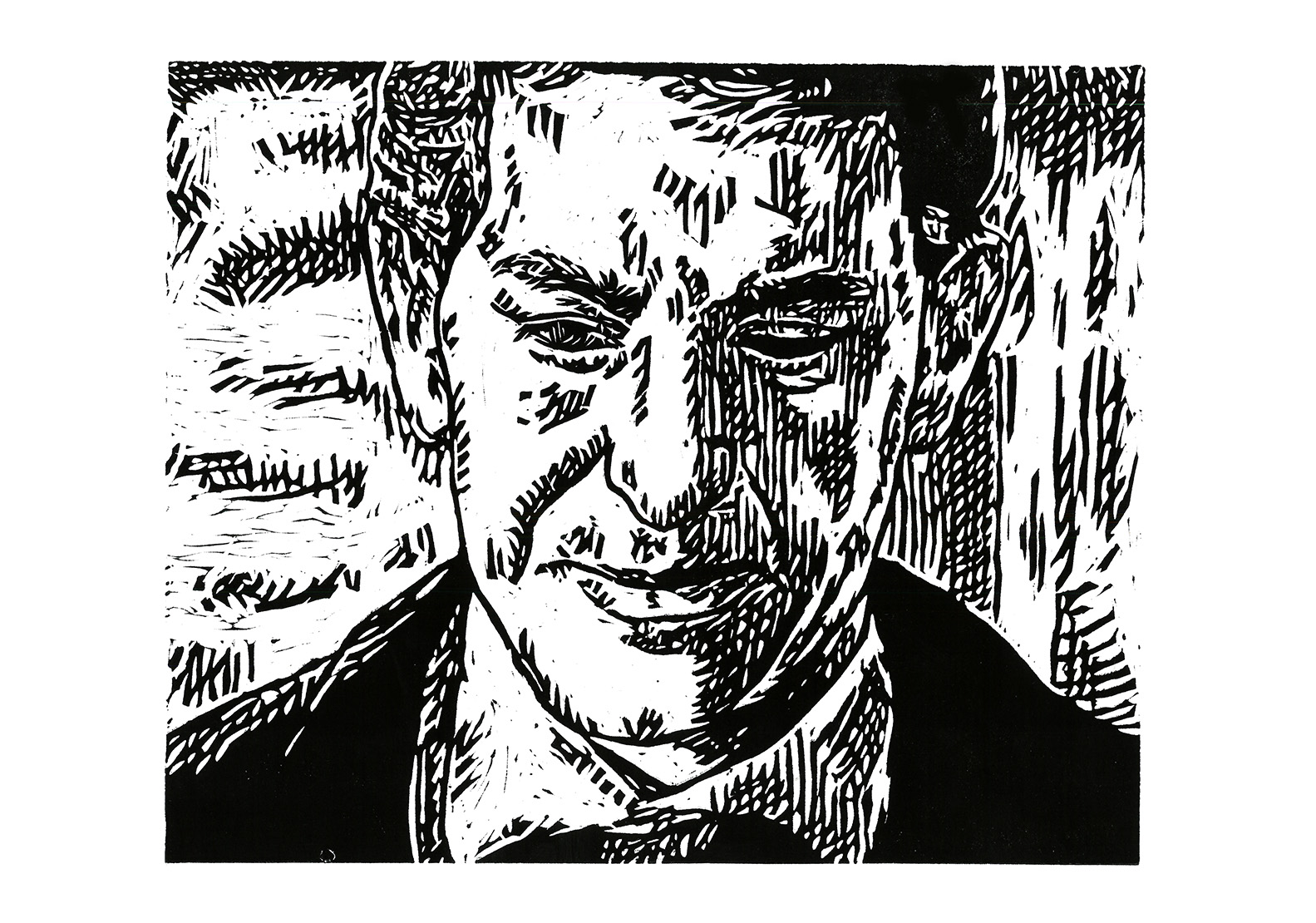 Never Again – Linocut 23.5×33.5cm
Limited edition of 10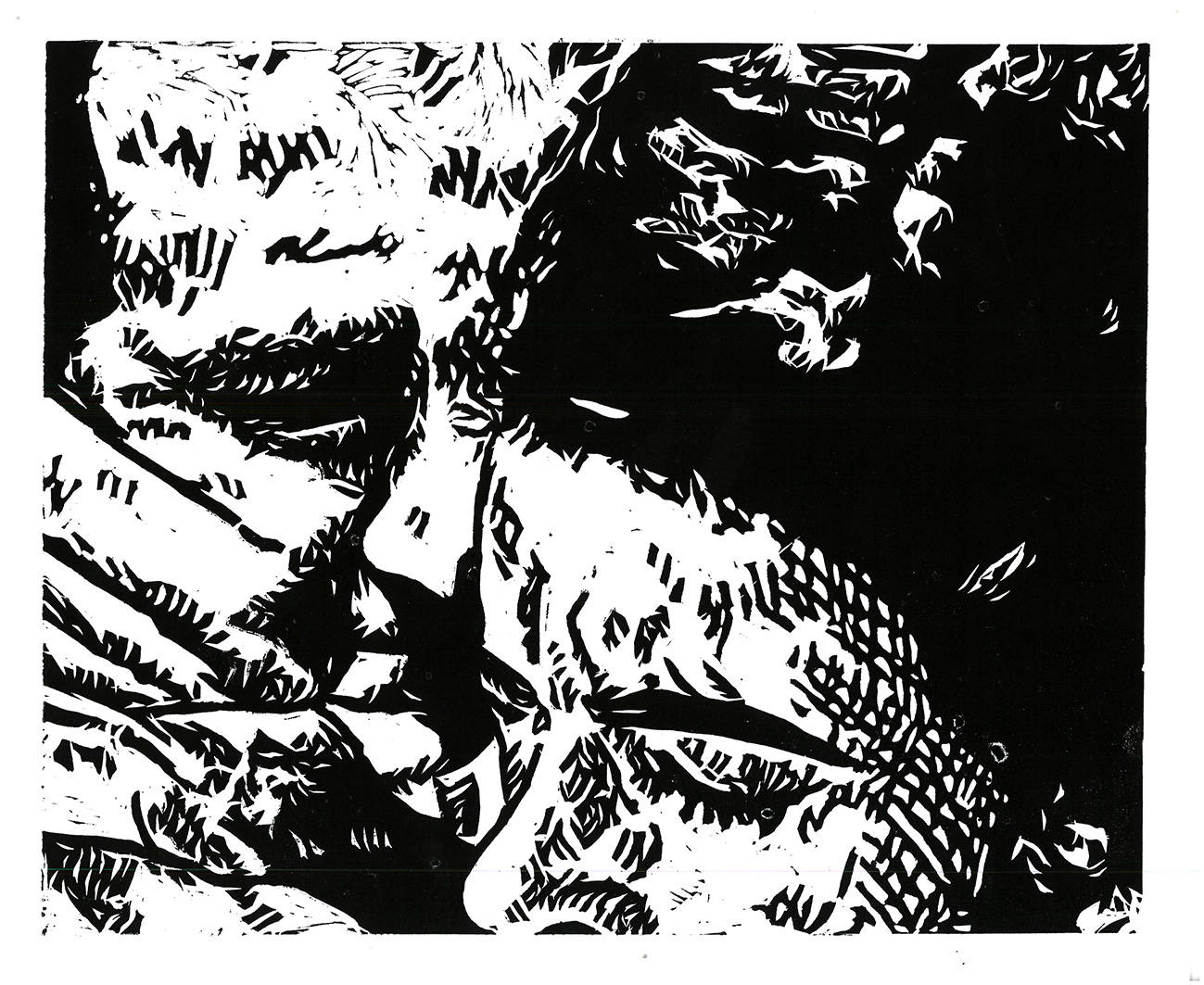 No Connection – Linocut 27x32cm
Limited edition of 10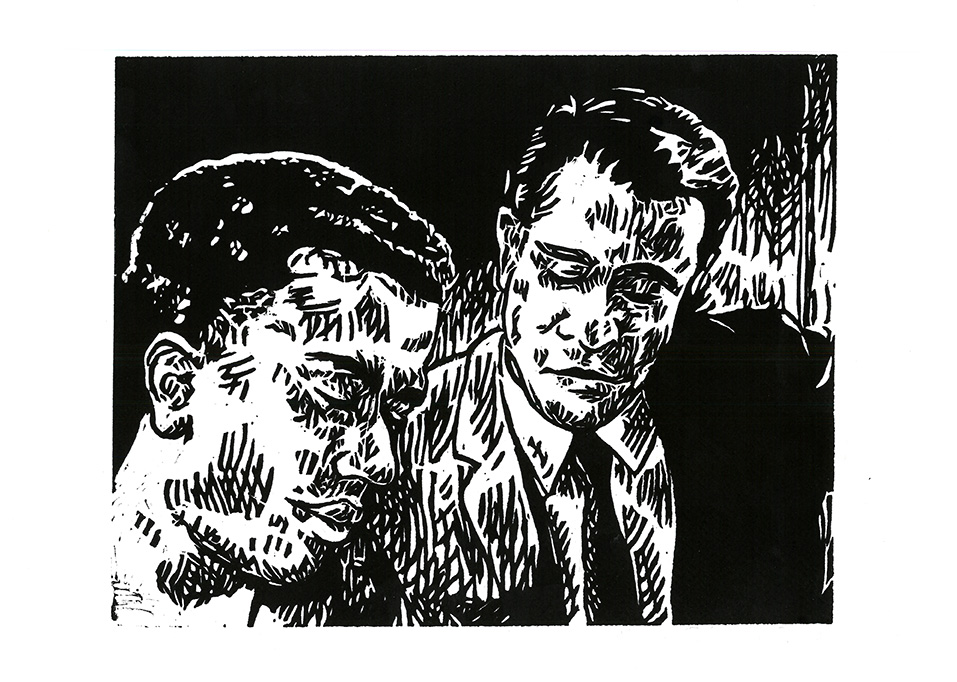 No Going Back – Linocut 33.5×23.5
Limited edition of 10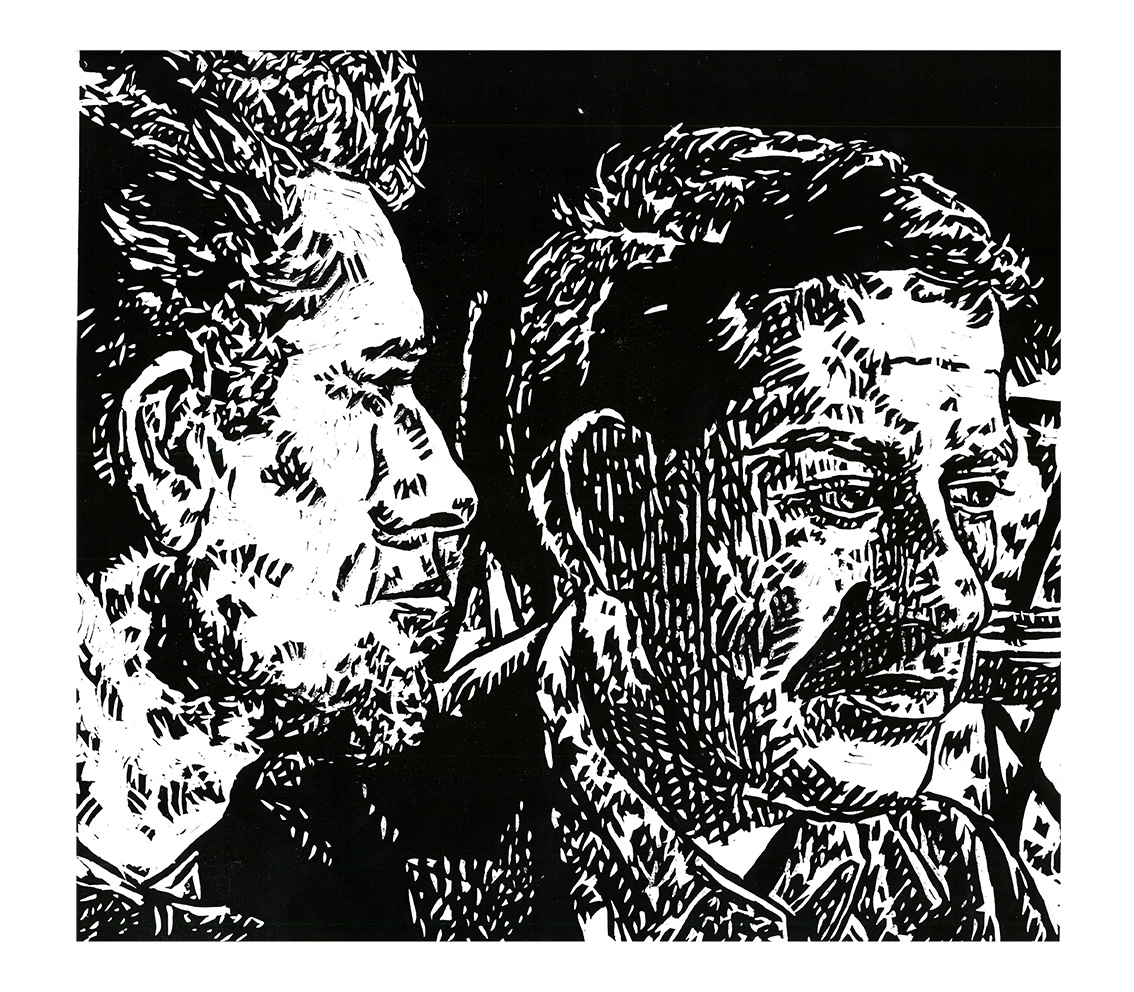 No One Has To Know – Linocut 35x40cm
Limited edition of 10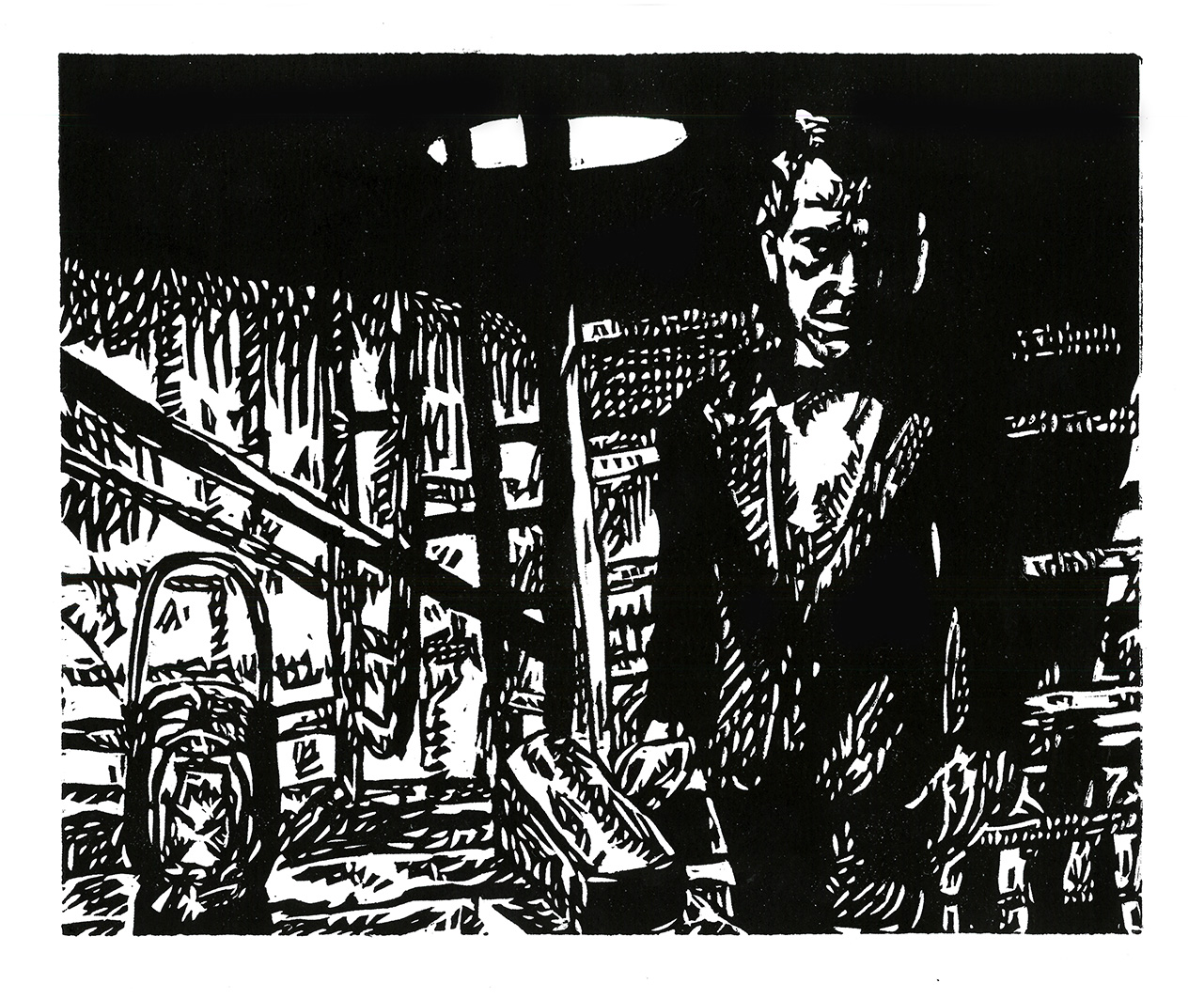 It's Show Time – Linocut 26.5x22cm
Limited edition of 10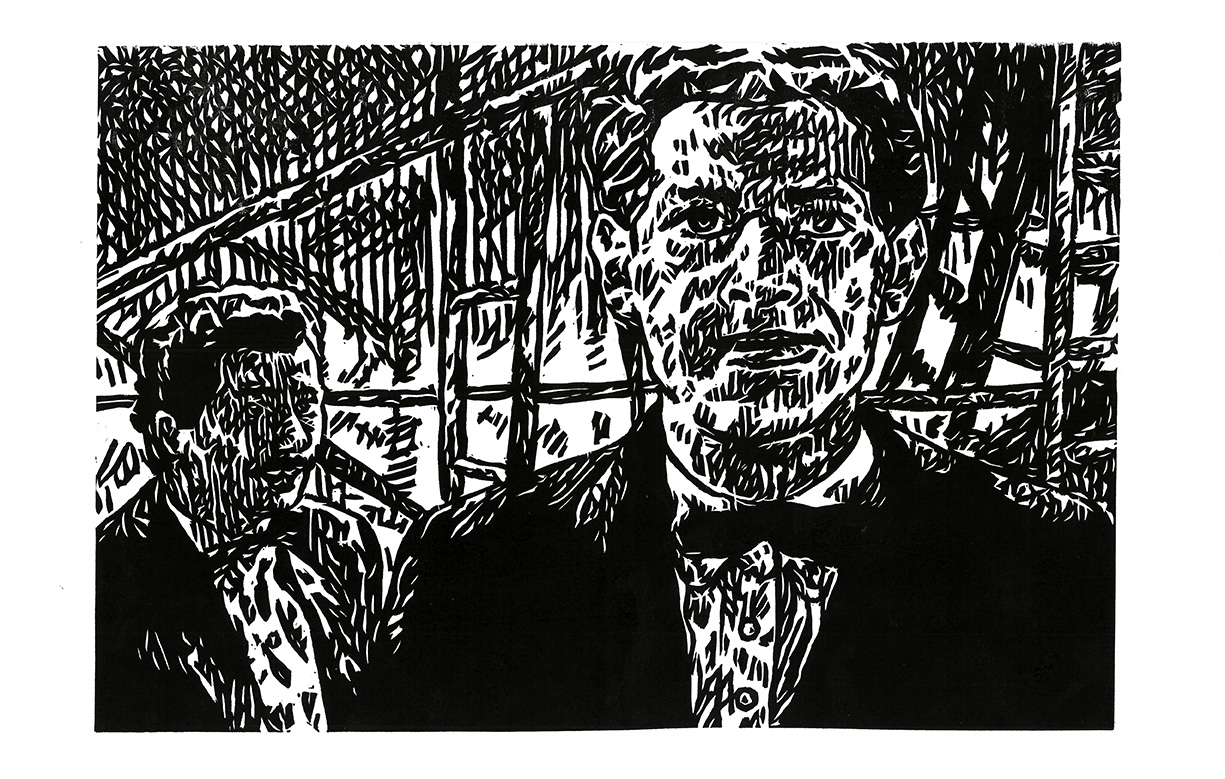 I Like Playing God – Linocut 27x42cm
Limited edition of 10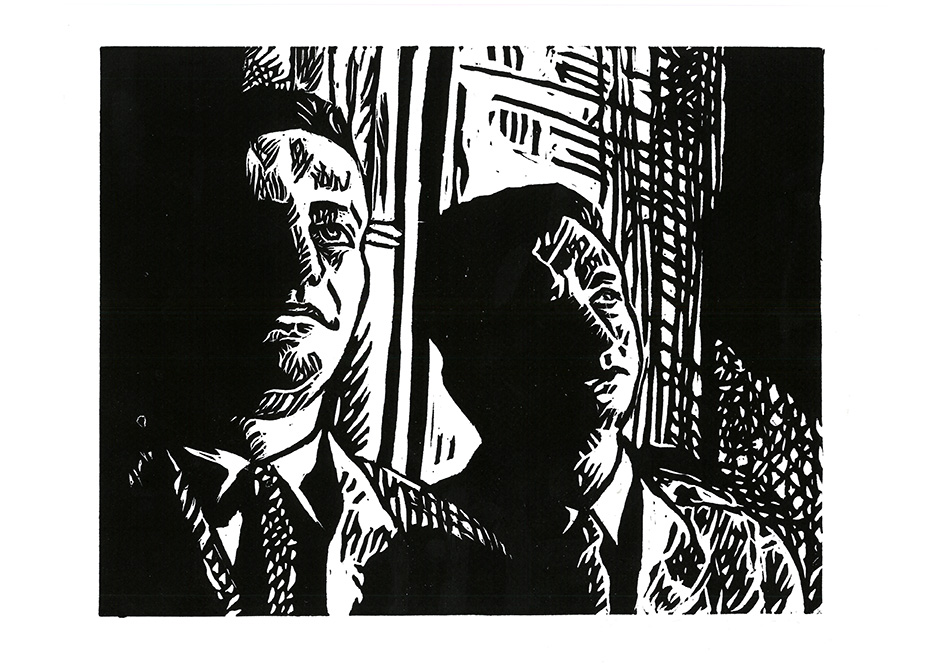 Hoping – Linocut 33.5×23.5cm
Limited edition of 10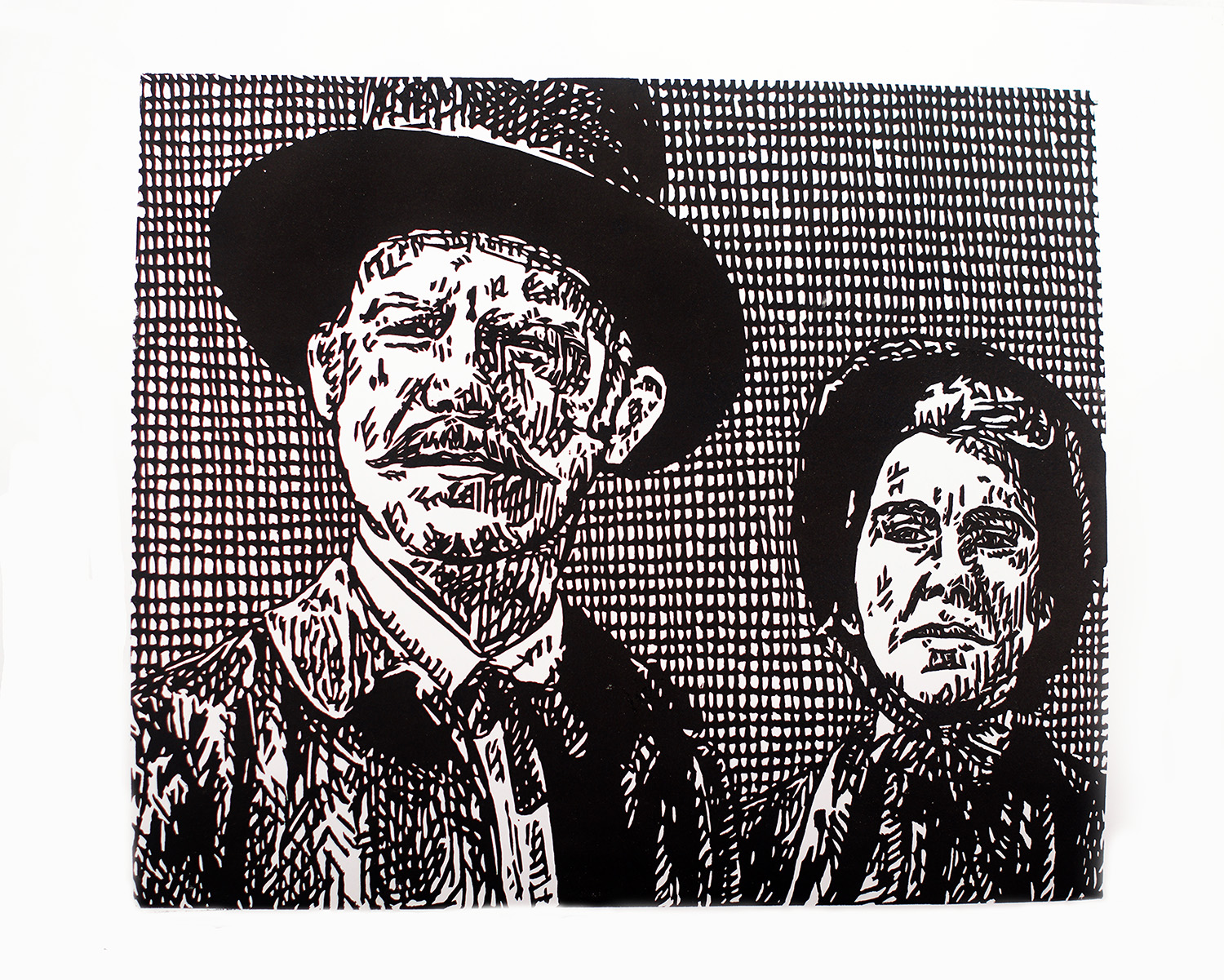 G0d Fearin' – Linocut 40x48cm
Limited edition of 10